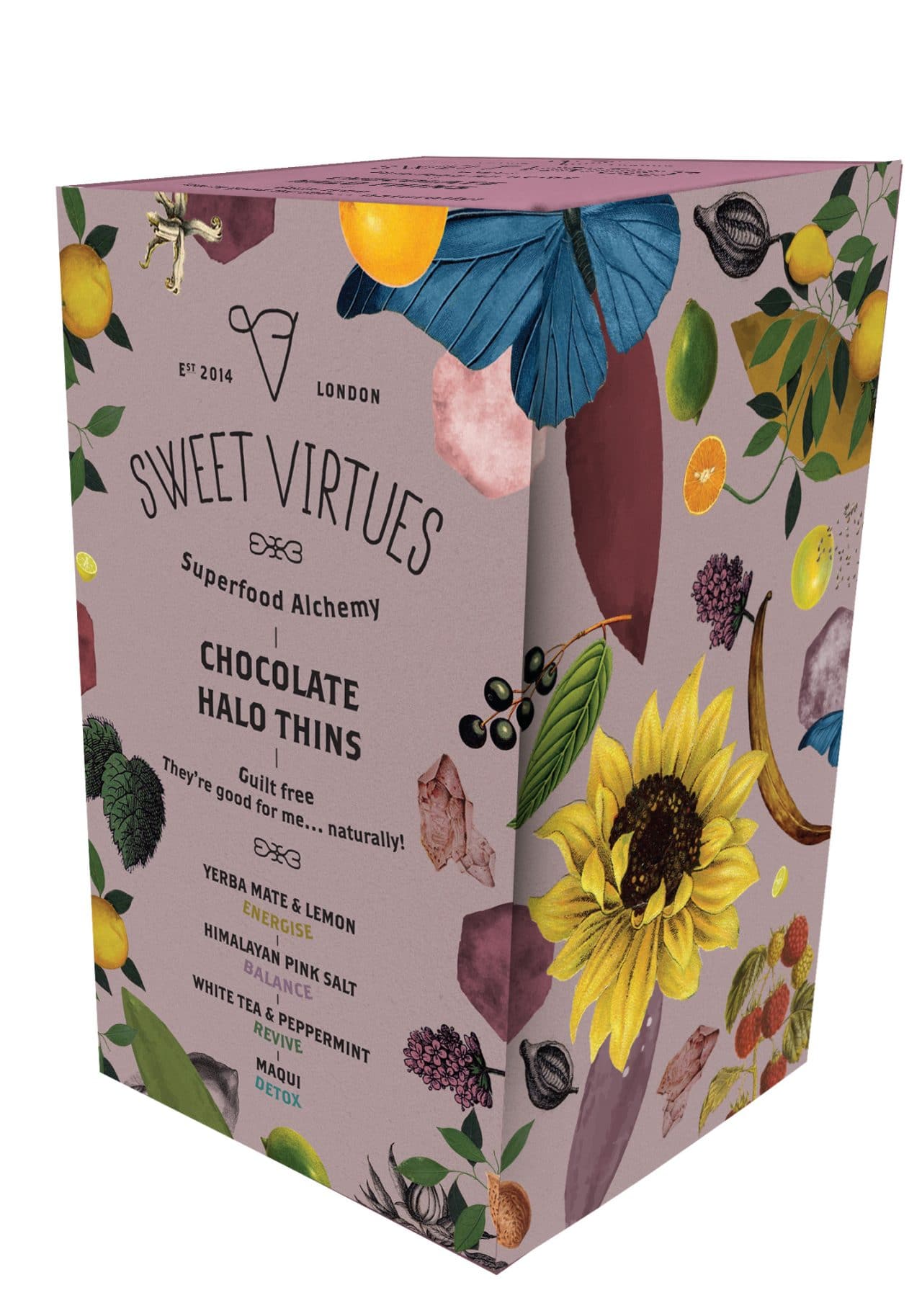 Sweet Virtues has introduced its Superfood Halo Thins, containing bio-live cultures.
Each box features four first-to-market flavours – White Tea & Peppermint (to revive), Yerba Mate & Lemon (to energise), Himalayan Pink Salt (to balance) and Maqui (to detox) – made with 72% raw chocolate.
The packaging is adorned with Sweet Virtues signature design which the company says makes the thins suitable for gifting opportunities, snack boxes and special occasions. The range is also sold in individual flavour trays.
"Sweet Virtues is an extension of my lifestyle philosophy towards good food and health," explains company founder Carey Davis-Munro. "We are confident that our offerings will stand out in the current market, as we have concentrated on using the best quality ingredients, flavour, texture and overall look in order to give our product a truly high-quality and luxury feel. Our products don't only appeal to those looking for healthier alternatives or dairy, gluten, sugar free delights, but to everyone."