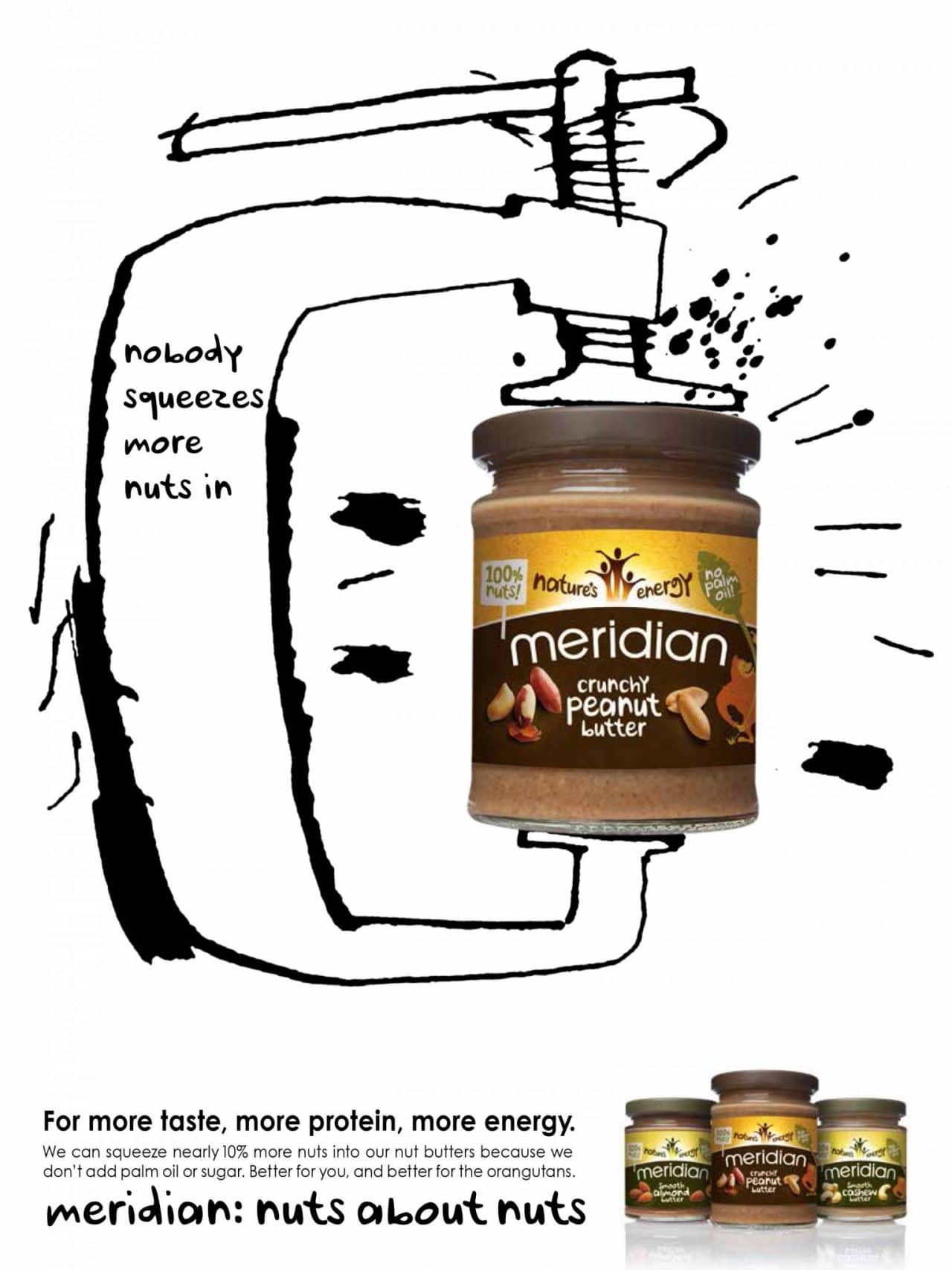 A new print and online ad campaign for Meridian Foods' nut butter brand has been launched this month with the slogan 'Meridian: nuts about nuts'.
The adverts underline the company's promise to provide UK nut butter fans with up to 10% more nuts than any other brand in products free from sugar and palm oil.
Full-page colour adverts will appear across consumer and retailer titles as well as Observer Food Monthly throughout the spring. The aim of the campaign is to reach 50% of Meridian's identified key customers on a number of occasions, generating more than ten million ad exposures against the group, while the online advertising aims to reach fitness enthusiasts across social media platforms and social sharing data.
"We are investing heavily in the brand because we recognize there is considerable potential for it with discerning nut butter lovers and fitness fans," explains Sue McIntosh, marketing manager at Meridian Foods. "The brand's performance was strong in 2014; we almost doubled in sales, but we want to press on and more advertising will reinforce Meridian's nut butter presence during the vital spring season when many consumers are looking to make healthy improvements in their lifestyle."