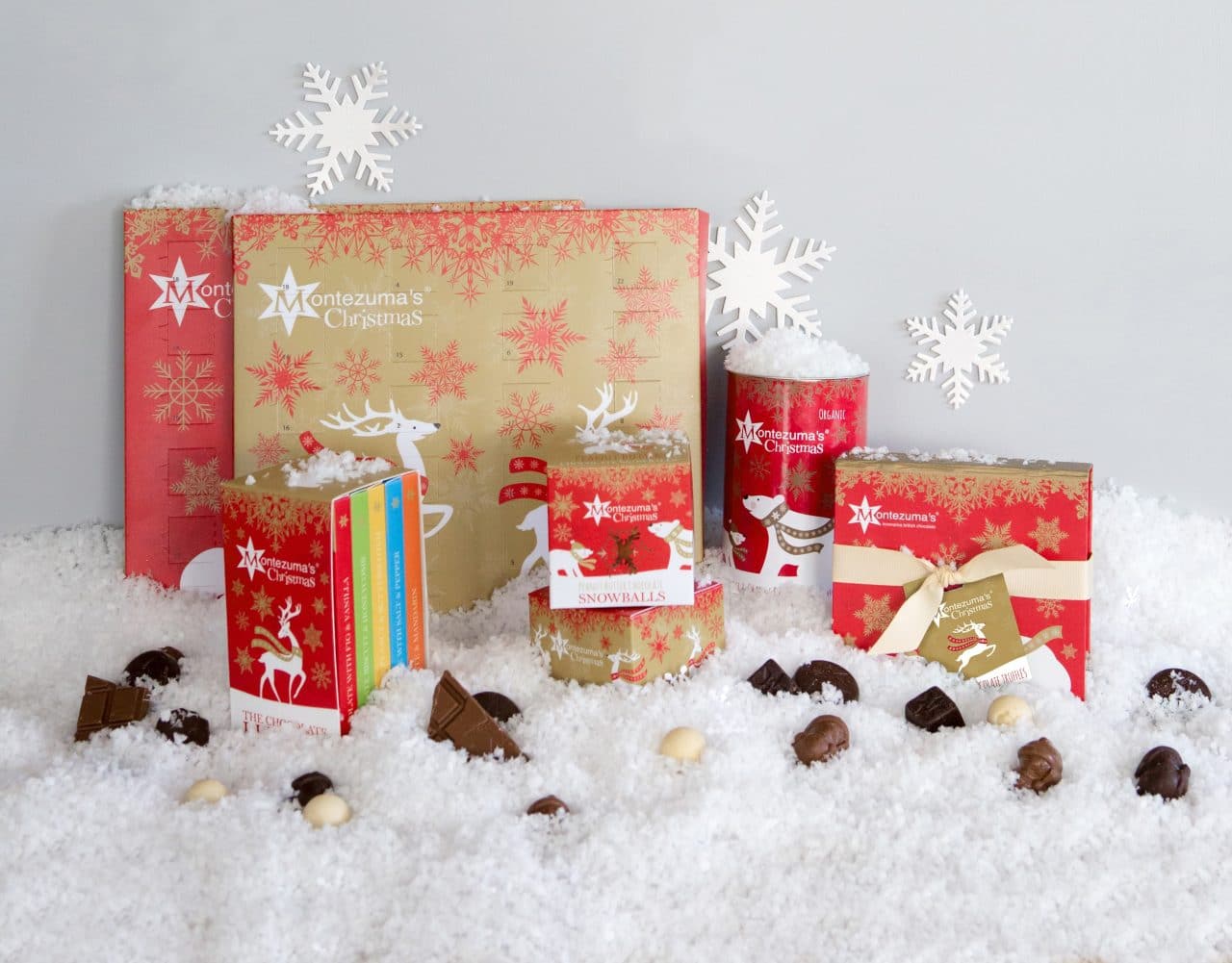 Montezuma's has revealed its Christmas range for 2017, including a revamped set of its advent calendars, along with new seasonal flavours of its truffles and chocolate bars.
The range, which also features a return of some Christmas favourites including stollen and drinking chocolate, will available to buy online and in store from mid-October.
The organic chocolate Advent Calendars come in three versions: a children's calendar with white and milk chocolate shapes; an adult milk chocolate calendar; and a vegan-friendly dark chocolate calendar.
Montezuma's Christmas Truffles come in a gift box containing 16 or 25 festive flavoured truffles including Frosted Cranberry & Vanilla Cream, Maple & Walnut, Orange & Nutmeg and Cherry & Brandy.
The Christmas Chocolate Library comprises five limited edition bars packaged together and featuring new flavours of Dark Chocolate with Mandarin, Milk Chocolate with Peanuts & Butterscotch, Milk Chocolate with Biscuit & Honeycomb, Dark Chocolate with Salt & Pepper and Milk Chocolate with Nutmeg.
In addition to these new offers, Montezuma's other festive goodies include: Chunky Chocolate Snowmen; Christmas Tree Baubles; Stollen; Chocolate Snowballs, this year available in Caramel and Peanut Butter; and Christmas Drinking Chocolate.
This year also sees the return of the Giant Christmas Tree, a 1.4kg tree standing 40cm tall and made of milk chocolate with gold leaf detailing.