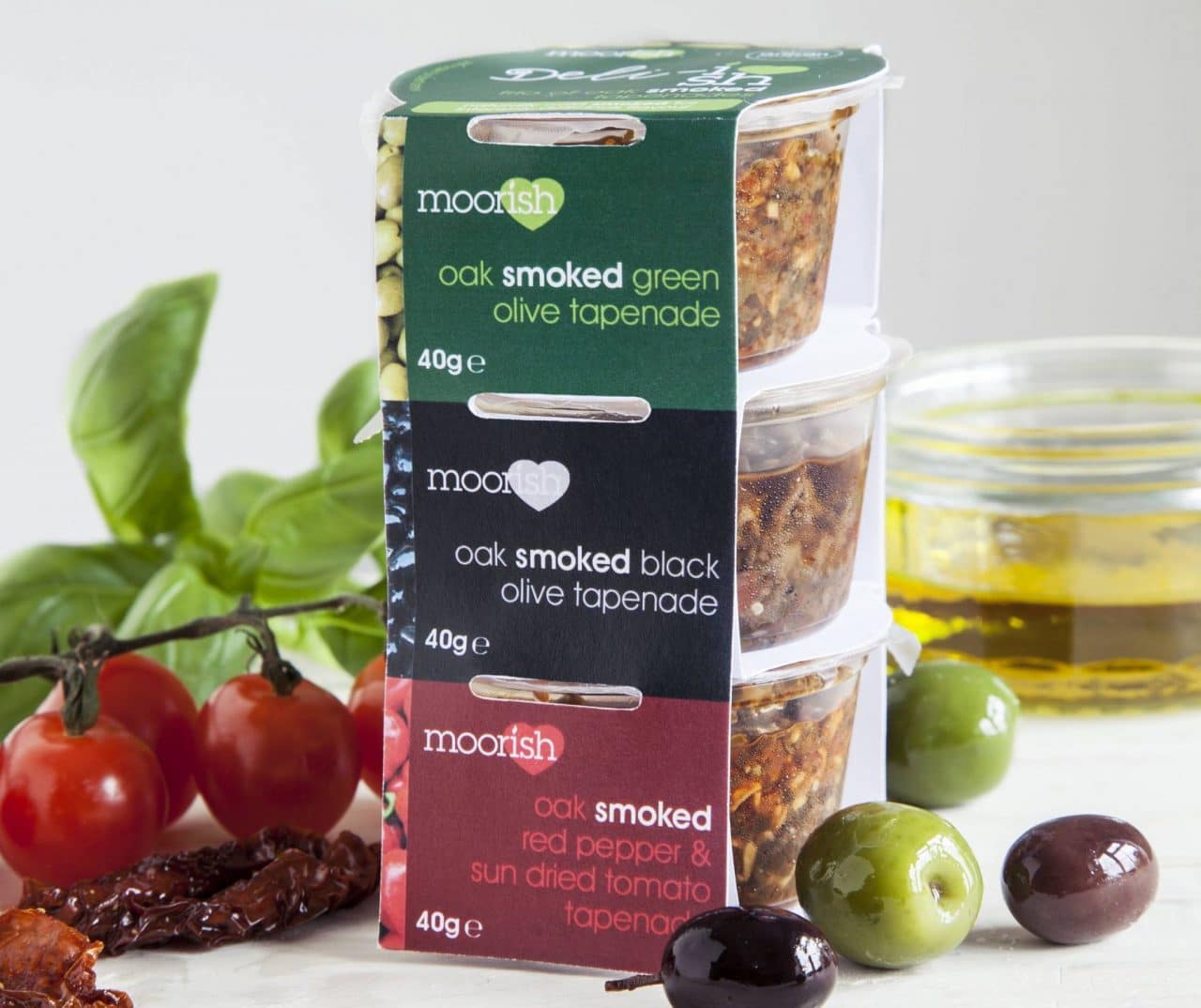 Smoked dip producer Moorish has brought out a range of three Deli-ish oak-smoked fresh tapenades, the only such products on the UK market.
Oak Smoked Green Olive Tapenade blends green olives and fresh herbs for a punchy dip for spreading or livening up pasta; Oak Smoked Black Olive Tapenade blends the fruity earthiness of black olives with the saltiness of capers and fresh herbs; and Oak Smoked Red Pepper & Sun Dried Tomato Tapenade combines rich red peppers with sun-dried tomatoes for dipping, spreading or use as a pesto.
"We are so excited about launching our unique tapenades onto the market," said company founder Julie Waddell. "We are very proud to once again be able to introduce another delicious smoked dip to Moorish lovers.  The tapenades are perfect to perk up Christmas party food or to add an extra dimension to everyday dishes. Packed full of intense flavour, a little will go a long way."
All the dips are vegetarian and gluten-free.
For more information, see www.lovemoorish.co.uk.