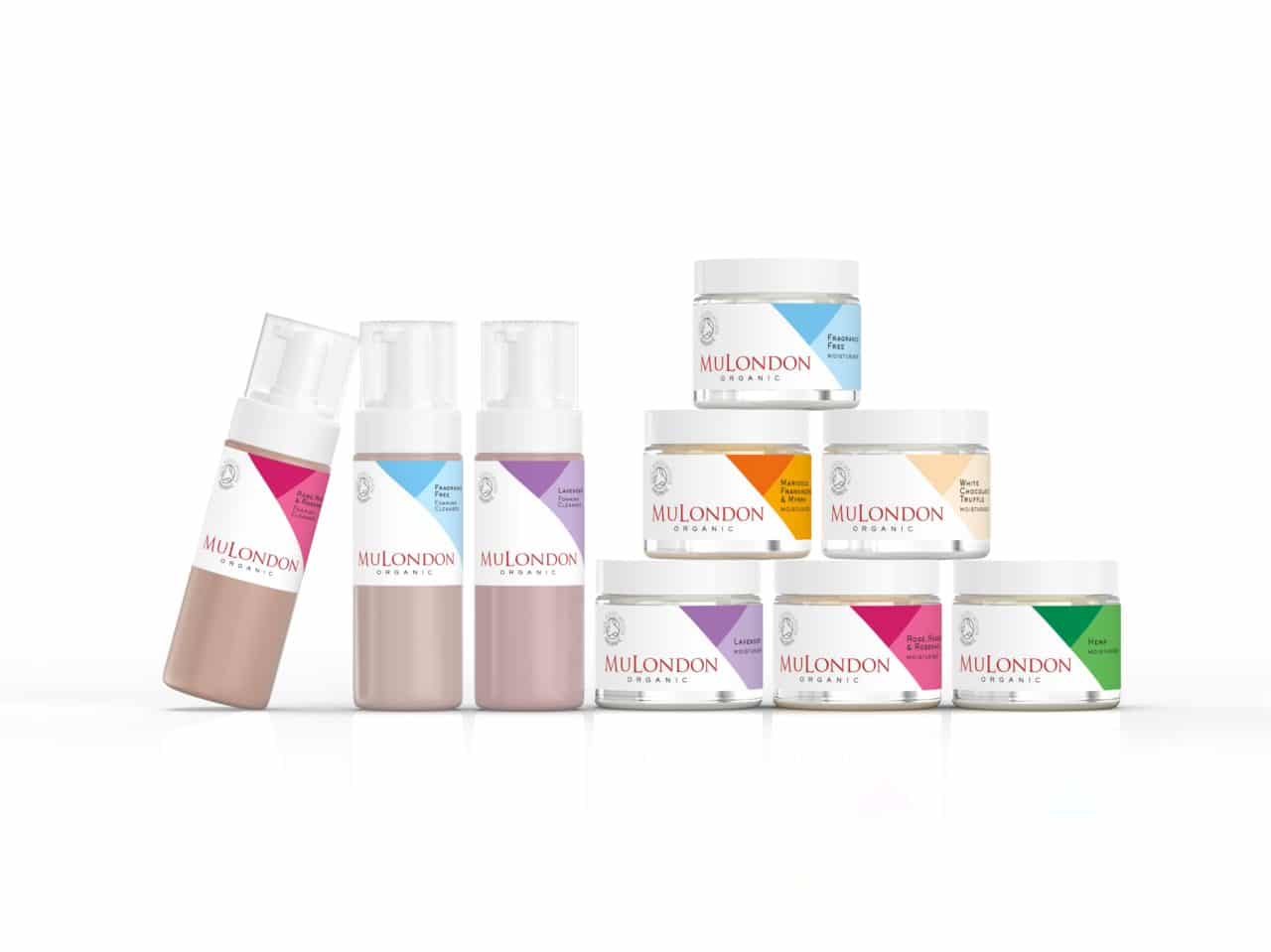 British brand MuLondon has unveiled a fresh new look for its range of organic artisan skincare products.
The new brand identity was created by award-winning international designer Marcos Dos Santos Lisboa, and uses clean, simple lines with dashes of colour to reflect the company values: clean, simple, modern and honest.
"Simplicity and purity were the main ingredients I used to reflect the new brand identity for MuLondon," says Lisboa. "The aim was to develop a new visual perception of MuLondon, based on its organic origin, respect for nature and expertise."
The MuLondon moisturizers are now packed in heavy duty glass jars with while lids and the cleansers come in semi-transparent foamer bottles with frosted caps. The range is adorned with new smudge-proof labels.
Boris Zatezic, founder and CEO of the brand comments: "I am incredibly proud to announce the new look for MuLondon. We have worked very hard on creating something that feels modern and is true to our core values. We have arrived and are ready to rock our new look!"
MuLondon has also recently gained three seals of approval. Having used certified organic ingredients since its inception, the brand's finished products are now also approved by The Soil Association.
The company has also joined 1% For The Planet, pledging to donate at least 1% of its total sales to environmental non-profit organizations.
And finally, MuLondon has become the first UK skincare company to be certified by the B Corporation, joining many corporations who use business as a force for good, with a triple bottom line: people, planet and profit.