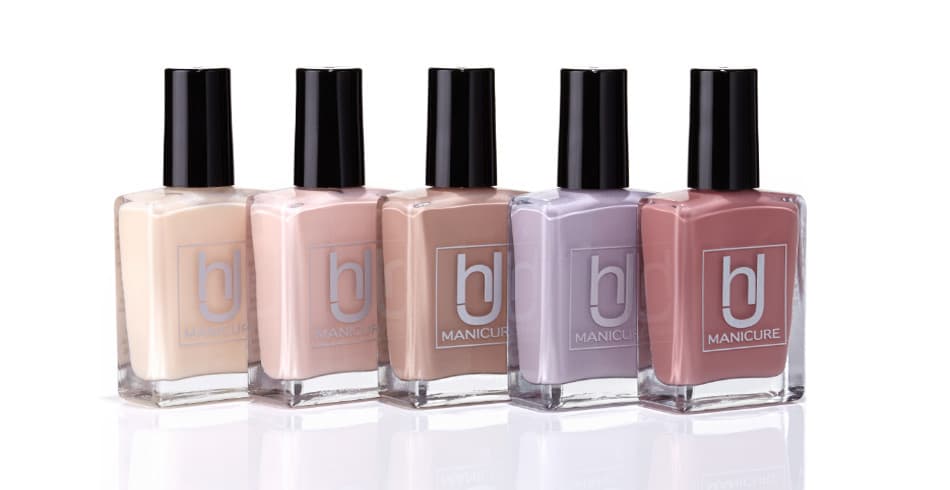 The HJ Manicure brand of nail care recently launched as a non-toxic alternative to mainstream nail varnish brands.
Each of the 16 initial colours are free of toluene, formaldehyde, formaldehyde resin, di-butyl phthalate and camphor which have all been linked to health problems and skin irritation. The polishes are also cruelty-free and vegan-friendly.
The polishes come in four ranges: Holiday – a vivid, fresh and vibrant collection of shades; the Classic collection of must-have shades including from bright red to deep red, burgundy and coral; the HJ Signature on-trend collection of autumn/winter shades and best-sellers including Subzero grey, Midnight Sky navy blue, deep red Vamp and Alpine Green; and Nude, offering delicate, pale shades of Thunder Storm soft lilac/grey and Caramel Latte.
Four new shades and a Dual Top and Base coat will be added to the range for autumn/winter.