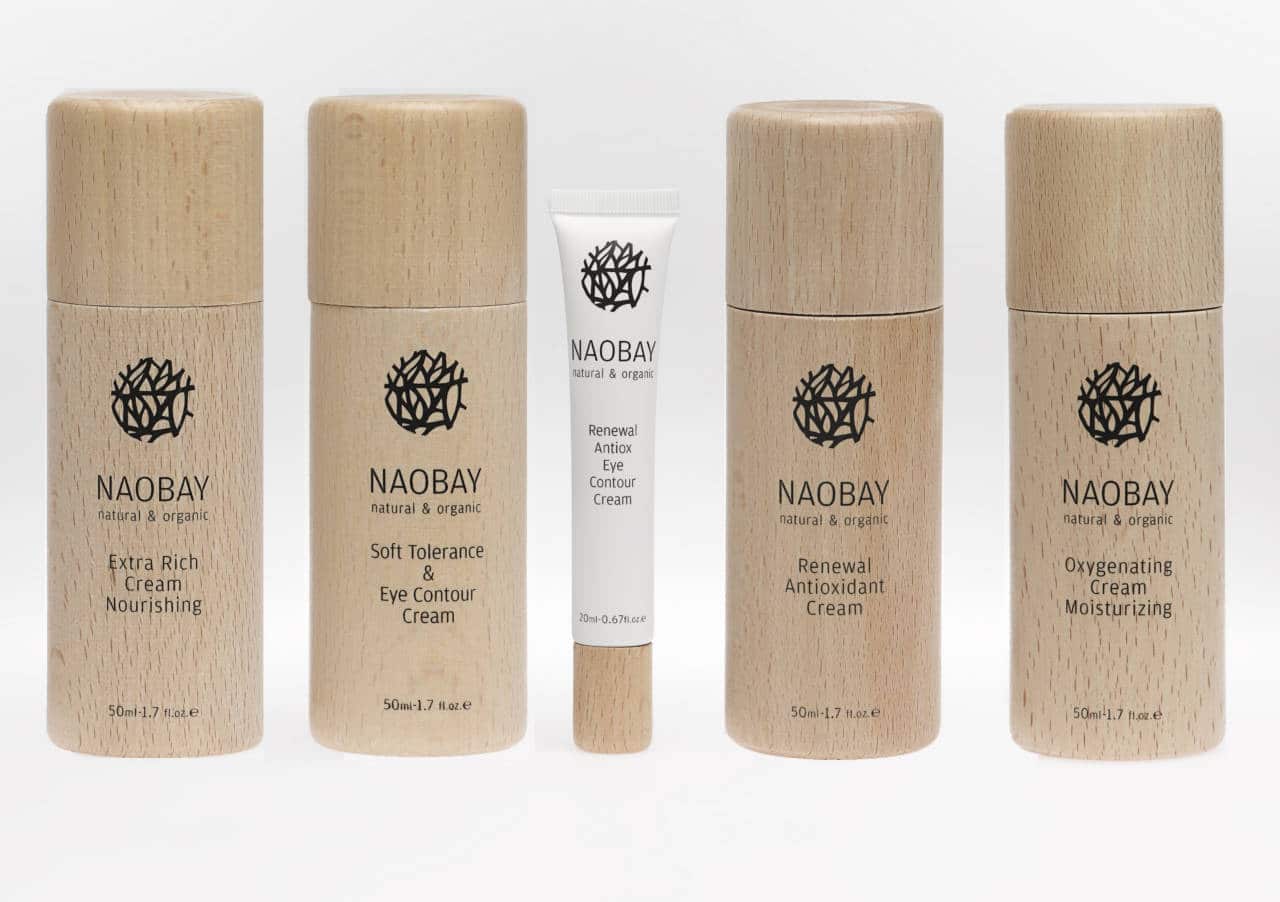 Spanish organic beauty brand NAOBAY has launched onto the UK market with a range of ECOCERT-certified skincare solutions.
The six-strong range is packaged using recycled and recyclable materials and has simple designs with clear messaging, giving the percentages of natural and organic ingredients in the products.
The products include Oxygenating Foam Cleanser enriched with aloe vera and chamomile extracts for gentle yet effective cleansing; Moisturizing Milk Cleanser, with olive oil, gotu kola and sweet almond, designed to protect the skin and moisturize; and Mattifying Face Toner fortified with rice starch, organic aloe vera and natural astringent extracts to eliminate shine and excess oil, while refreshing and revitalizing.
Also available is Moisturizing Peeling Face Scrub; Oxygenating Cream with rosehip and sweet almond; and Renewal Antioxidant Cream, fortified with resveratrol along with argan and rosehip oil to soften wrinkles and give a youthful glow.