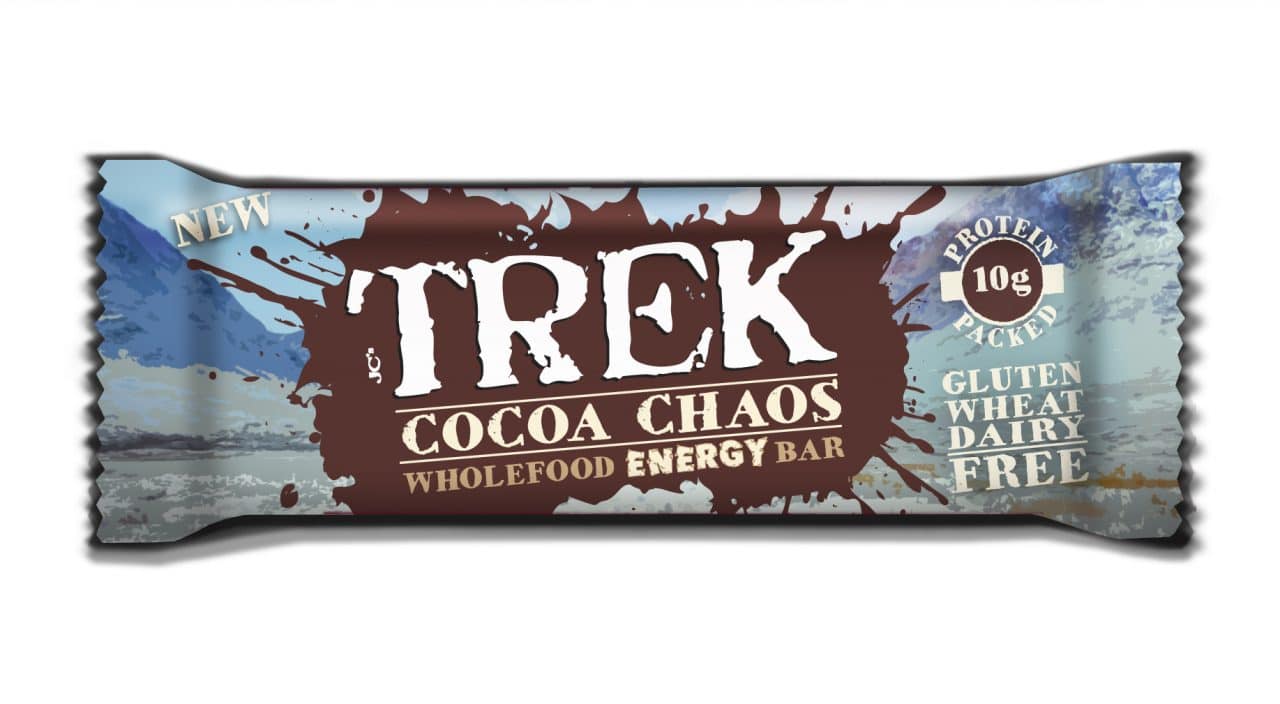 Following the recent relaunch of TREK Flapjacks, Natural Balance Foods has updated its TREK Wholefood Energy Bars, with bright new packaging for the four high-protein varieties.
The bars, which are now all gluten-free, comprise Peanut Power, Cocoa Chaos, Banana Blast and Berry Burst. They are 100% natural – featuring ingredients such as oats, dates and raisin – dairy- and wheat-free with no added sugar or syrups.
Each bar contains 10g of protein and can be split into three handy snack-size segments.
The bold new packaging features scenery from across Europe, with images from the Lake District, the Scottish Highlands, the Caucasus Mountains and the Dolomites.
"We are very excited to be launching our new and improved range of TREK Protein Energy Bars," said Jamie Combs, MD of Natural Balance Foods. "Over the past year, we've not only listened to what consumers think about TREK, but also what they want and need from an energy bar. With TREKs exciting new flavours, nutritious recipes and attractive packaging we're sure these will be a hit."