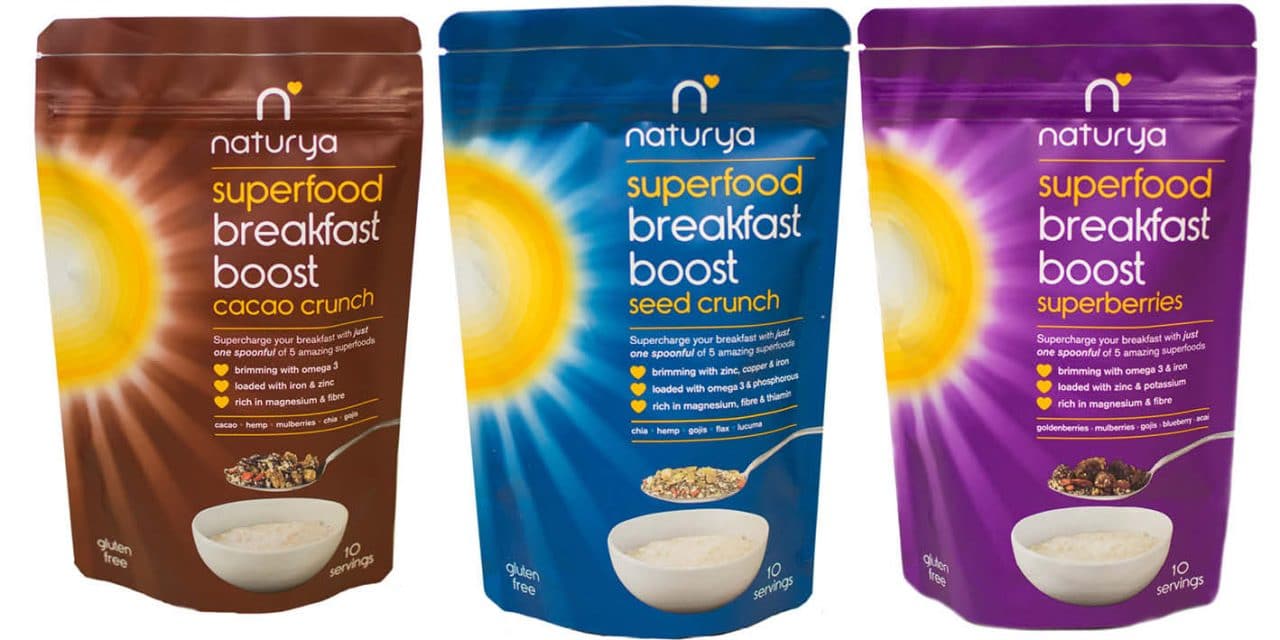 Naturya has launched its new Superfood Breakfast Boost range, designed to be give porridge, yoghurt and breakfast cereals an extra boost of nutrients.
The Naturya Superfood Breakfast Boosts are available in three varieties, each containing goji berries and nutrient-dense chia and hemp seeds, along with a host of other superfood ingredients offering consumers a convenient way to add superfoods to their first meal of the day.
The varieties are: Cacao Crunch, with cacao nibs, hemp seeds, mulberries, chia seeds, goji berries, coconut shreds and agave syrup; Seed Crunch, which combines chia seeds, hemp seeds, buckwheat, pumpkin seeds, dried banana pieces, goji berries, flax seeds and lucuma powder; and Superberries, a mixture of hemp seeds, goldenberries, mulberries, chia seeds, cacao nibs, goji berries, blueberry powder, agave syrup and acai powder.
Commenting on the launch, Nettie Wells, innovation project manager at Naturya, said: "Naturya is aware that people are most likely to be healthy at breakfast. We are therefore developing a range of breakfast occasion products which will help people to incorporate superfoods into their daily lives, giving them a healthy start to the day. Superfood Breakfast Boost is the first in Naturya's stable of breakfast products."
The new product range made finalist in the Best New Food Product category at the Natural & Organic Awards 2016.