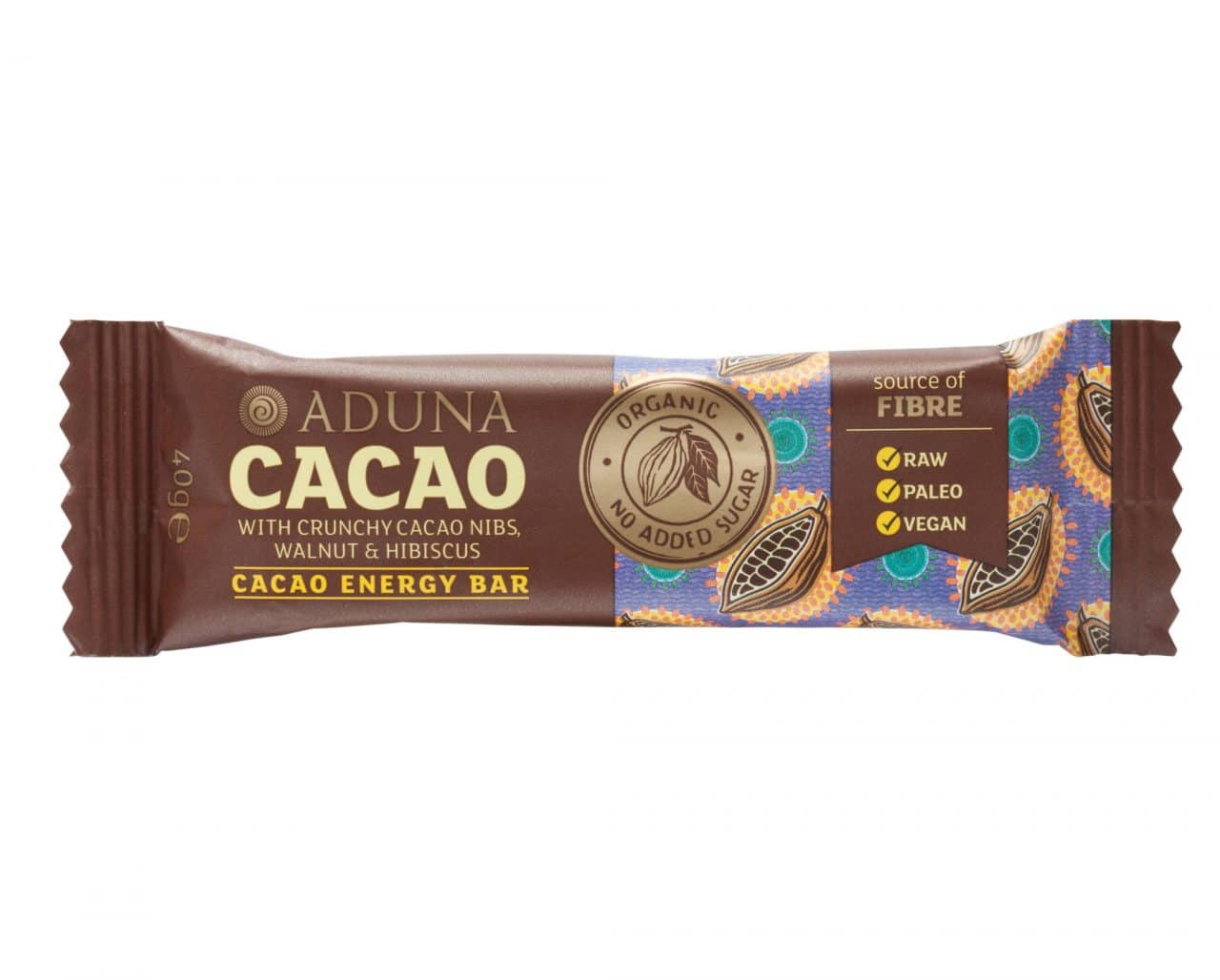 Aduna has introduced the Cacao Energy Bar to its superfood raw energy bar collection.
Containing crunchy cacao nibs, cacao powder, walnuts and tangy hibiscus, the energy bar is raw and free-from refined sugar, wheat, dairy and gluten.
Made from cold-pressed fruit and nuts, the company says the bar is perfect for chocolate lovers and those following a paleo or vegan diet.
Each bar contains 3.9g protein, 2.6g fibre and 163 calories.