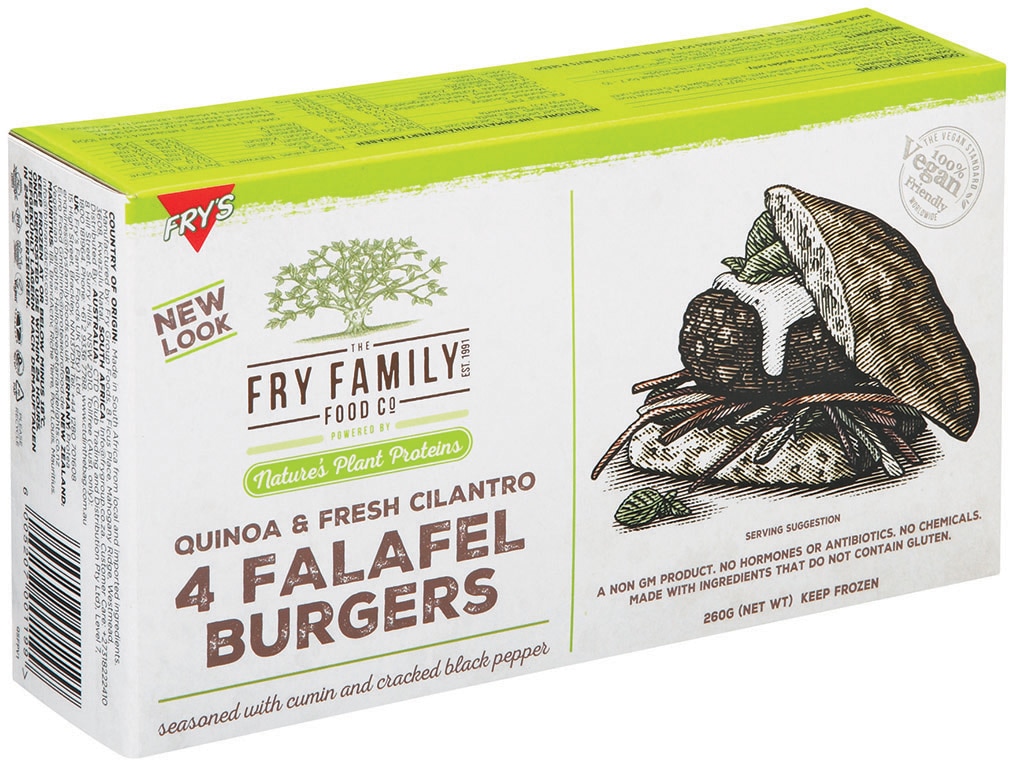 Australian-based veggie meal specialist Frys Family Foods believes its new Nature's Plant Proteins range breaks new ground for the category.
Positioned as gourmet products, the new range represents a "a big step up in innovation in plant-based foods," says Tammy Fry, the company's marketing director – and daughter of founders Wally and Debby Fry.
Tammy Fry has been in Britain recently to launch the range into the UK. She told Natural Products News: "It's been an incredibly busy visit. I've been meeting with lots of retailers, and doing store activities at Whole Foods Market and Planet Market, where we've had a great reaction to the range. Last night Frys were sponsoring a comedy evening in support of Hugletts Wood Farm Animal Sanctuary. Visits are always multi-purpose!"
Fry describes the new range as being "powered by nature's plant proteins", and containing "more protein than regular meat". Made with "quality, 100% natural ingredients that produce intense flavours", the range also gets a nutritional boost from the inclusion of micronutrients (including omega-3s, vitamin B12 and iron) that are sometimes missing from veggie and vegan diets – again, all from natural food sources.
The new range comes in distinctive white packaging featuring specially commissioned woodcut images. At launch it consists of five variants – Soy and Quinoa Family Country Roast, Rice Protein and Chia Nuggets, Quinoa and Fresh Cilantro Falafel Burgers, Rice Protein and Chia Stir Fry Strips and Soya and Flaxseed Schnitzel.
Fry told NPN: "We are a family of vegetarians and have always been committed to making great tasting, high protein meat replacements for ourselves initially, and now our customers all over the world. We've always aimed to be authentic and committed. But with the new range we took a long, hard look at ourselves and concluded that we wanted to be as honest and homely and real as we could. And that really has been the thinking behind this development, which we think moves the veggie and vegan category on in a big way".
The new gourmet Nature's Plant Protein range has listings with CLF, Essential, Lembas, Minton's, Queenswood, Suma and The Health Store.