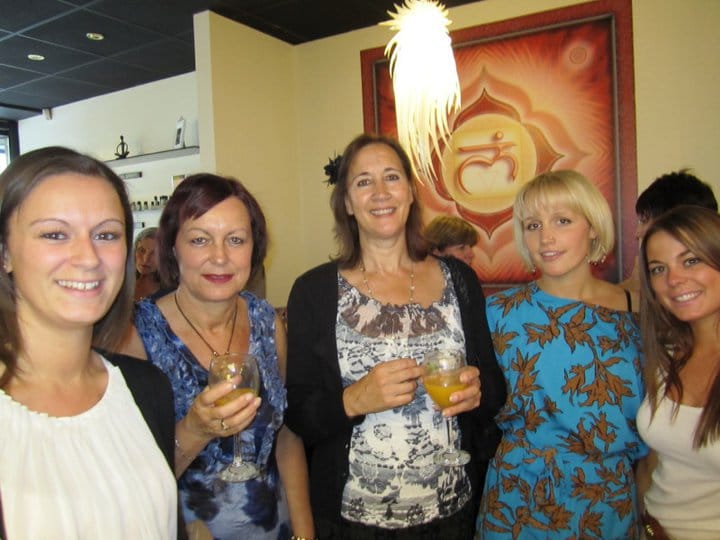 Who can resist a good launch party?
Certainly not the friends and clients of Uniquely Organic EcoSpa in Hove, East Sussex. They flocked to the spa on July 23 to help celebrate the release  of Chakrosanct – a new chakra treatment system co-created by Uniquely Organic and The Green Grocery Organics. See below for the full pictorial evidence…
"It was brilliant,' says Kirsty Taylor, the brains behind Uniquely Organic (pictured in a blue and gold dress).
We had Indian head massages happening in the spa and seven chakra girls going round with a different treatment oil from the range. The feedback was really good – the favourite seemed to be the Visuddha (throat chakra)."
The system was developed to nourish and balance the seven chakras of the body to promote complete harmony and health in mind, body and soul. Each chakra is represented by a massage oil and an accompanying treatment.
For instance, the Anahata (heart chakra) treatment uses a specially developed oil to encourage love, compassion and self worth; while the Anja (third eye chakra)  treatment and oil is devised for intuition, imagination and insight.
Feeling inspired? Get the full treatment rundown here.