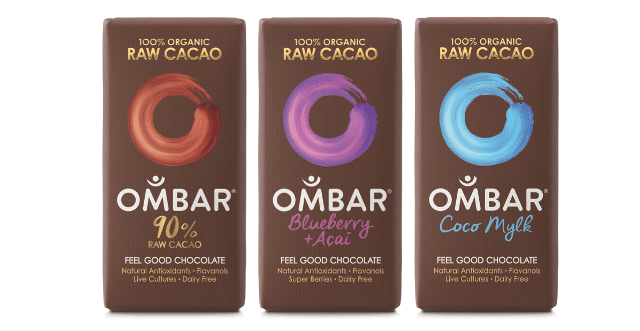 Ombar has introduced a range of nine chocolate bars made using raw, organic Ecuadorian cacao and unrefined coconut sugar.
The offer comprises 90% Raw Cacao; 72% Raw Cacao; Coco Mylk; Goji Berry, made using freeze-dried goji berry powder and whole gojis for a bittersweet flavour; Coconut 60%; Lemon & Green Tea, described as a daring blend of matcha green tea and tangy lemon; Blueberry & Acai; Strawberry Mylk; and Cranberry & Mandarin, a balance of tart cranberry with a tangy twist of mandarin for a fruity flavour.
Selected bars contain probiotics to aid gut health and each bar is dairy- and gluten-free and suitable for vegans.