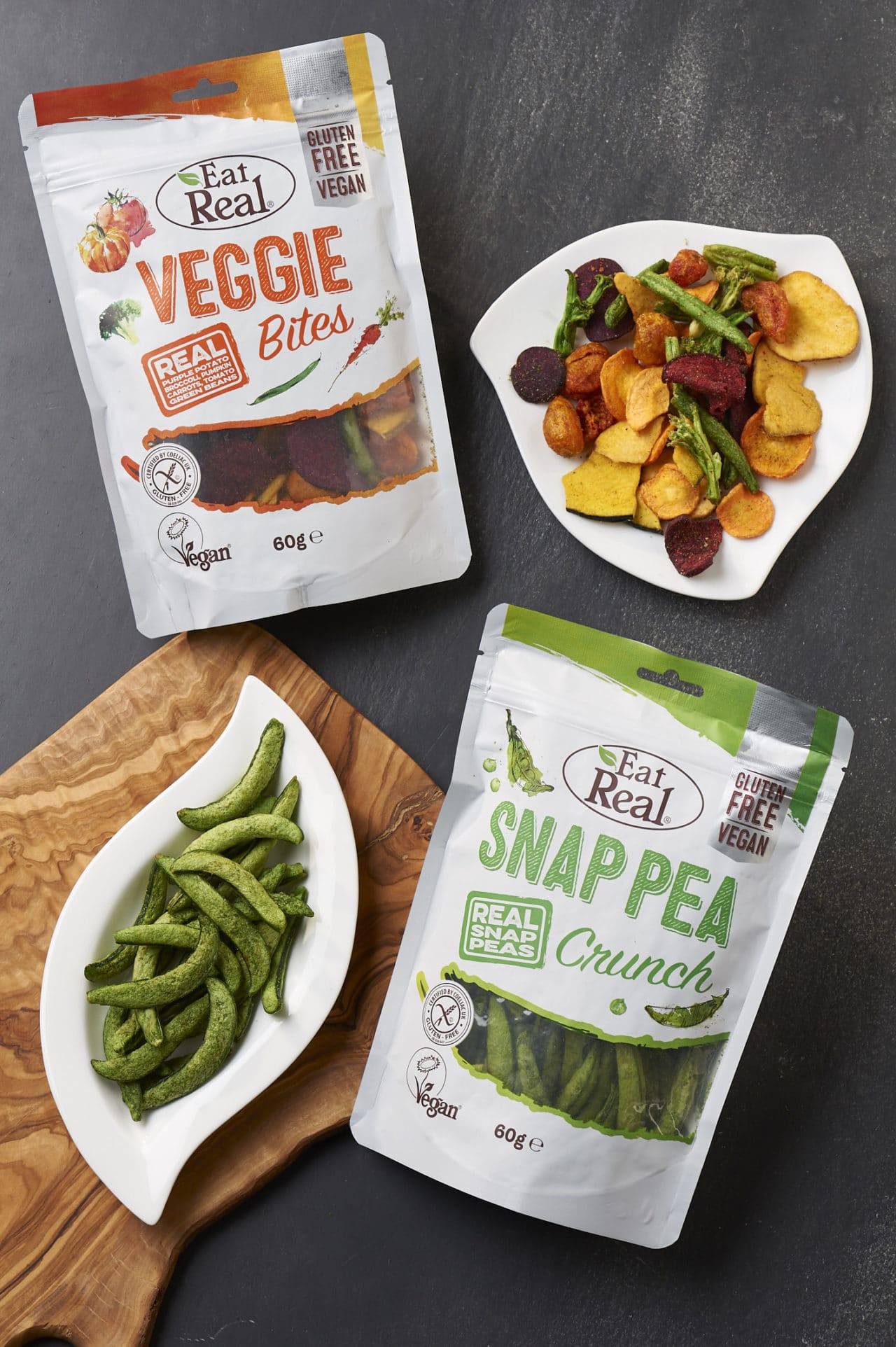 Eat Real has introduced three new products to its range of healthier, vegan snacks.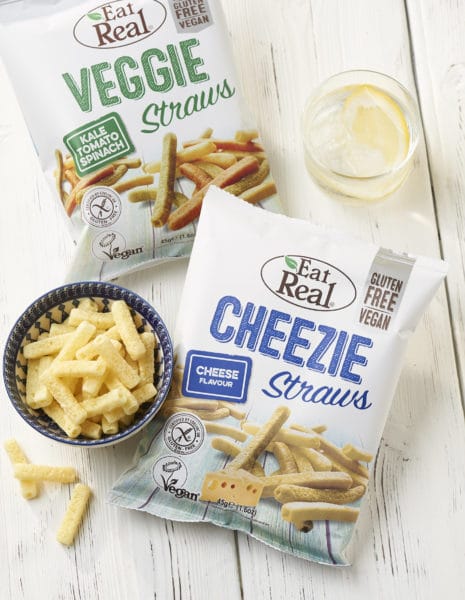 To help meet demand for a vegan-friendly, cheese-flavoured snack the brand has launched a potato-based, gluten-free Cheezie Straws variety of its Veggie Straws range. Described as delivering a crisp, crunchy bite and authentic flavour without, says the brand, any of the aftertaste often associated with vegan cheese, the straws come in 45g impulse bags and 113g sharing bags and contain just 147 calories per 28g serving.
Also new to market are Veggie Bites, a colourful mix of purple potato, broccoli, pumpkin, carrots, tomatoes and green beans; and Snap Pea Crunch – roasted garden snap peas. Both are available in 60g packs.
"Within today's snacking culture – and in line with the growing trend for clean eating – people are looking for healthier alternatives to traditional snack products and these fit the bill perfectly," says Debbie King, Eat Real's director of commercial sales and marketing. "With their all-natural ingredients, fresh colours and great flavour, they complement our existing range of pulse, grain and vegetable-based snacks and give the consumer even more choice when opting for healthier snacking."
All three new snacks are suitable for vegan, gluten-free and lactose-free diets, are registered with The Vegan Society and certified gluten-free by Coeliac UK.