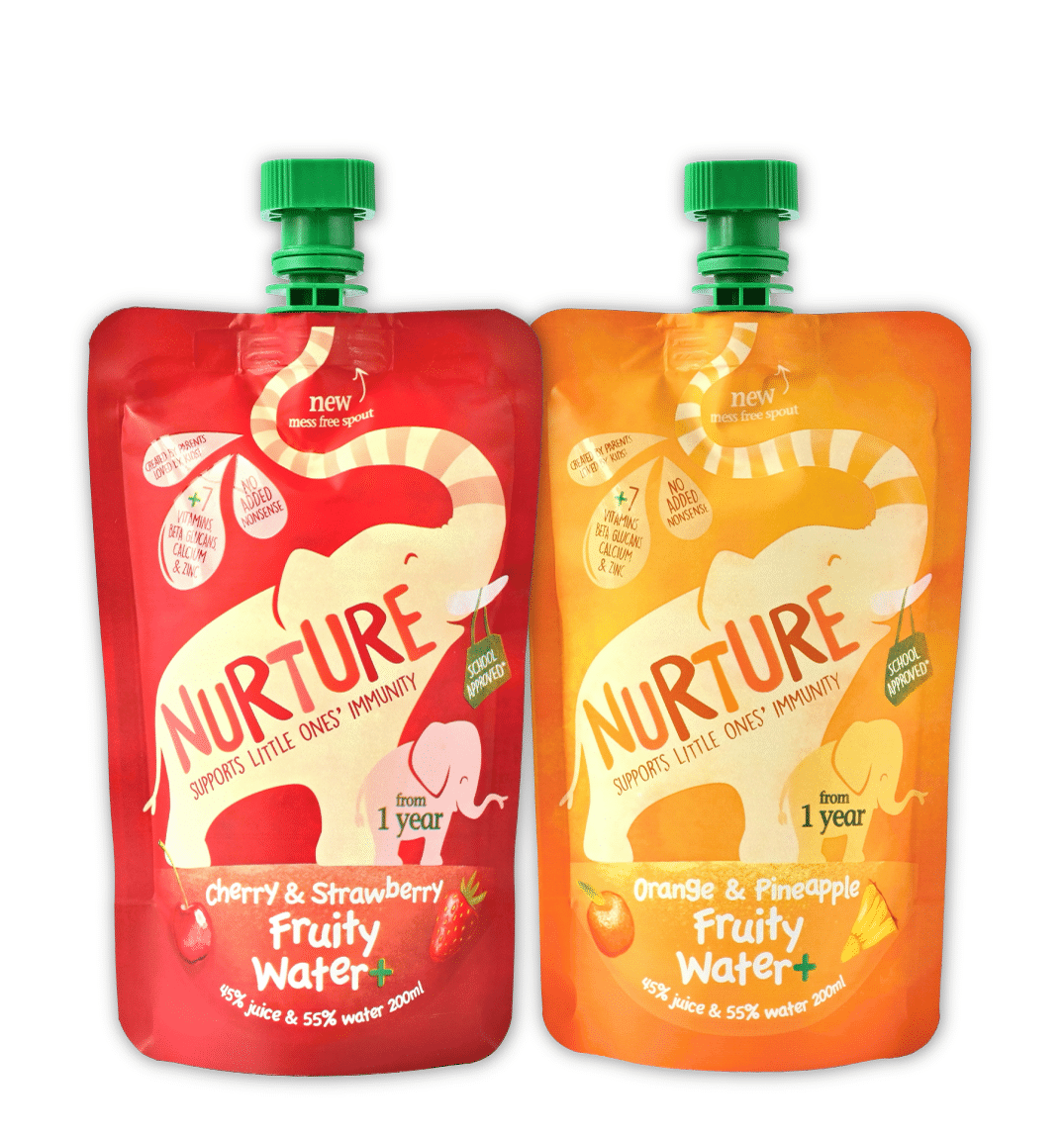 Natural Immune Products has launched Nurture Fruity Water+ targeted specifically at young children aged from one year old.
With 45% natural juice and 55% water along with added nutrients to support immunity, bones and teeth, the brand says Nurture Fruity Water+ is the first drink of its kind.
The drinks come in two flavours – Cherry & Strawberry Fruity Water+ and Orange & Pineapple Fruity Water+ – and contain no added sugar and less than 1tsp of naturally occurring sugar per 100ml. They are packaged in convenient mess-free pouches for on-the-go convenience, featuring a mother elephant and her calf (Firsty) for on-shelf appeal.
Company founder Derek Sanders comments: "Children's immune systems are least developed and most at risk to germs and infection the younger their age. There is a gap in the market after children stop breast-feeding and formula, as there are currently no functional drinks with added nutrients available for children from one to five years. Nurture Fruity Water+ has been formulated to support children's immunity and be part of a solution to help busy, on-the-go families stay healthy."
Nurture Fruity Water+ will be supported by a targeted print and digital marketing/communications campaign, which will be predominantly focused towards mothers with preschool children.