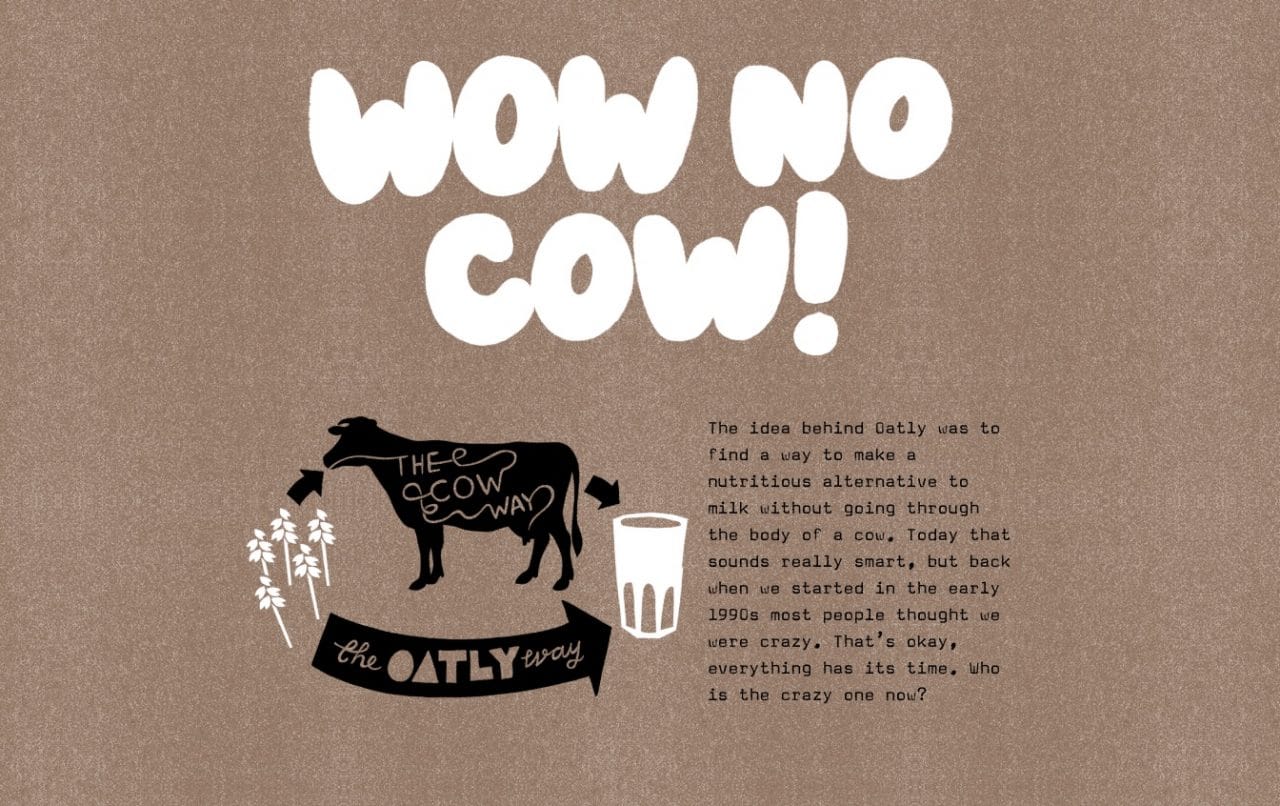 Independent oat drink brand Oatly is being sued by the Swedish Dairy Association for, among other things, making milk seem "unmodern".
The brand has just launched its own video channel showing a series of short films featuring Oatly's founder and CEO Toni Peterson (pictured). In one film, Peterson is shown standing in a field of oats playing a keyboard and singing (flatly) a "heartfelt paean to the power of oats" that goes under the title Wow No Cow. The song includes the refrain "it's like milk, made for humans".
The company says the video is "light-hearted but conveys a thoughtful environmental message: that life beyond the cow is possible".
The tone may be playful but some of Oatly's messaging – which includes the strapline 'No Milk. No soy. No. badness' – has irked Swedish dairy producers. Consquently, Oatly recently received a 172-page court summons.
The company says that the trade association has accused it of making milk seem "unmodern". Oatly, which believes its current campaign reflects ideas "that have gained traction both with the animal welfare and environmental lobbies", has placed the full text of the summons on its website. It says it wants "people to be able to make their own minds up" about the case.
But speaking to the Swedish newpaper Sydsvensk, a spokesperson for the Swedish Dairy Association accused Oatly of "misleading consumers" and "scaring them into thinking milk is dangerous".