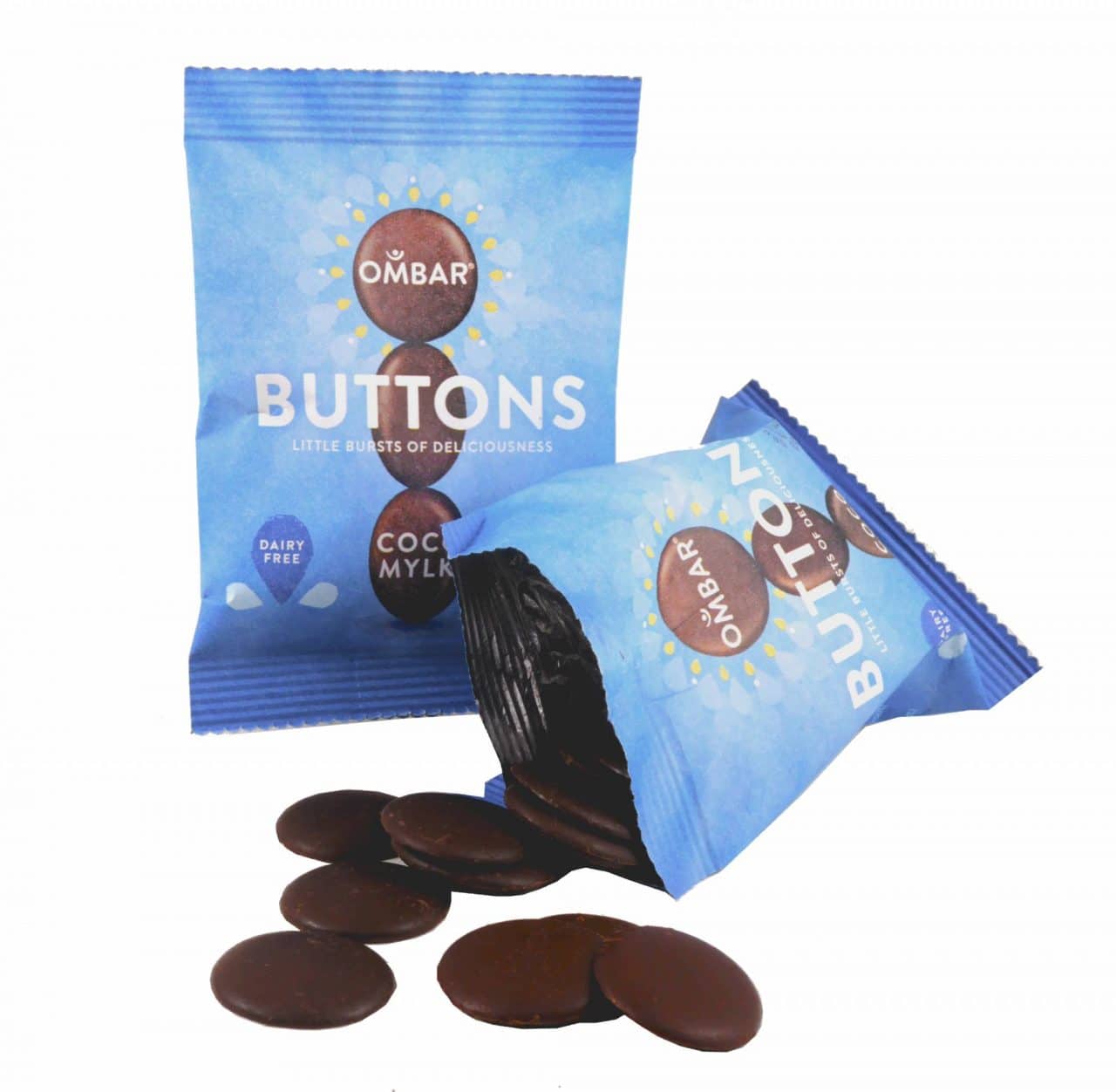 Raw, organic chocolate company Ombar has launched dairy-free Coco Mylk Buttons.
With around one in five UK households now buying dairy-free milk and veganism is on the increase, the company says it is filling a gap in the market for a quality vegan chocolate option.
The 100% natural, dairy-free and vegan-friendly buttons are made using raw, organic cacao from Ecuador and sweetened using sustainably sourced organic coconut palm sugar grown by independent farmers in the Philippines.
The raw cacao is said to provide a rich, complex and creamy flavour, as well as a healthy dose of friendly bacteria.
The Ombar buttons are available in 25g packs designed to be enjoyed as an afternoon treat or popped in a bag for a sweet snack on the go.