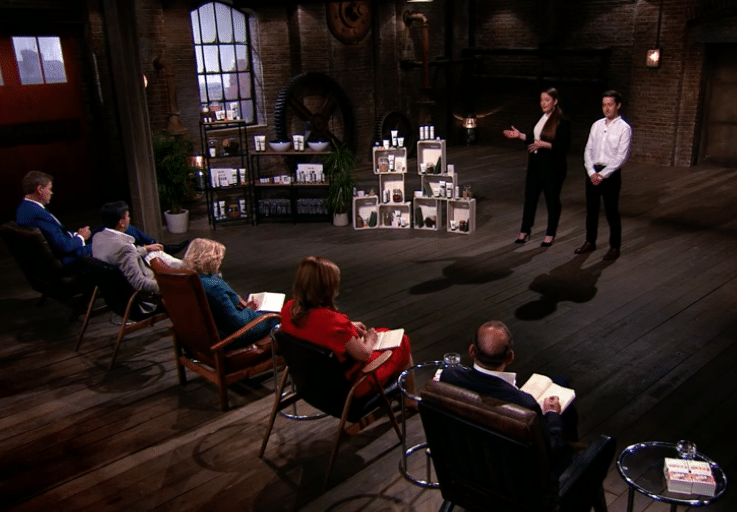 Anna and William Brightman, the brother and sister duo behind the sustainable skincare brand Optiat – and NPN 30 under 30 finalists – have squared up to a tough panel of potential investors on Dragons' Den.
"I think being brother and sister really helps us out in our business because we can … cut through all the politeness. I think it helps us to really get things done," Anna told the cameras. "The ideal dragon for us would probably be Deborah [Meaden] just because she's got a kind of ethical, caring side about the businesses she supports, and that kind of fits in quite nicely with what we do," added William, before the pair's slot commenced.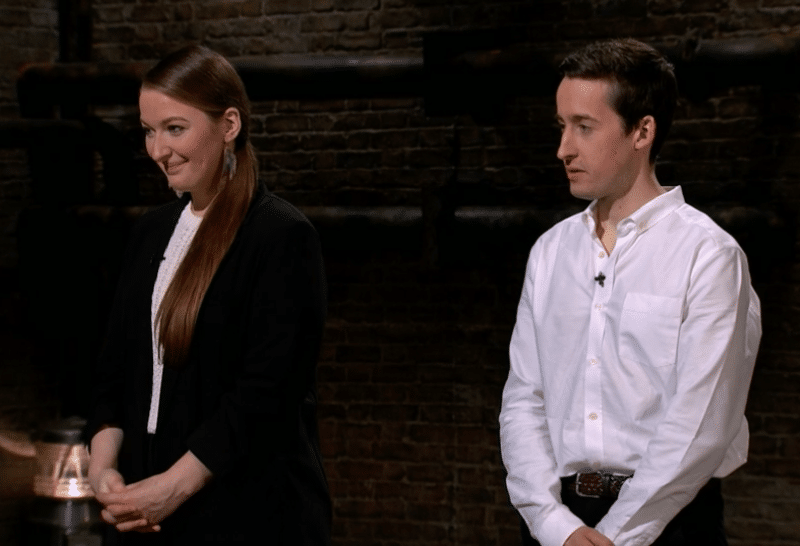 Aired on BBC1 on 26 August, the episode showed the co-founders pitch – and defend – their line of products which includes vegan, cruelty free, exfoliating coffee scrubs made from used grounds collected from 'approximately 70 small chain and independent coffee shops in London'.
After co-presenting the background story of Optiat to the panel, Anna outlined the brand's current distribution of its For the Love of Scrub products, highlighting Whole Foods, Planet Organic, As Nature Intended, Topshop and Waitrose. "So far, we have secured distribution in eight European countries," Anna told the dragons. "We are looking for £50,000 investment in exchange for a 2% share of our business, and furthermore we would like to invite the dragons to help mentor us and guide us, and help to grow the business," continued William.
Being brother and sister really helps us out in our business because we can … cut through all the politeness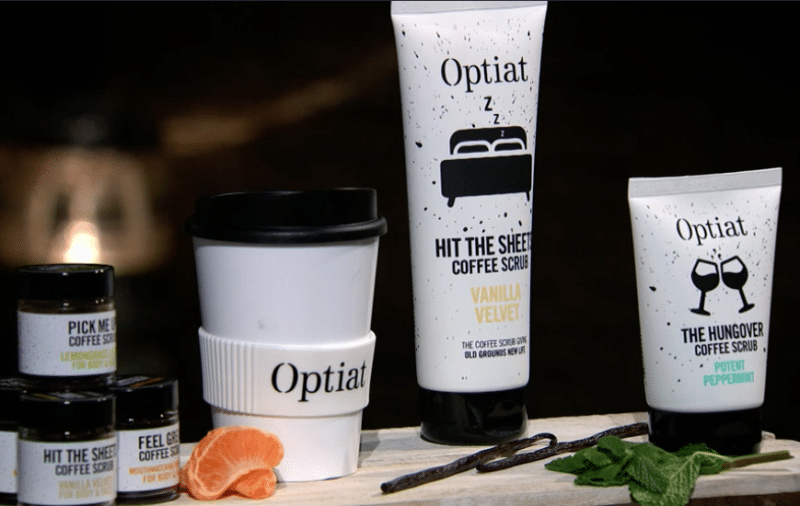 After rigorous scrutiny from all five dragons, Peter Jones, Touker Suleyman and Tej Lalvani made offers, each demanding substantially more shares in the business than the 2% initially proposed. The Brightmans were given a brief time to confer, after which William addressed the panel: "Thank you very much for all your offers. I think for us the value is probably from having two dragons working together with us, so we would be interested in working with Touker and Tej but … structuring it in a way that we can either buy back the shares conditional on certain targets being hit, or if and when you earn your money back."
The negotiations concluded with a joint investment deal agreed by Suleyman and Lalvani, taking 15% of the business each. The Brightmans left the den with £50,000 cash and the promise of mentorship.
"We consider ourselves two superheroes, so we've taken two superheroes to mirror that," Anna told cameras, later describing the experience to NPN as 'definitely a bit terrifying'. "We are over the moon that it went so well."