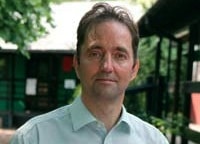 Organic food pioneer and businessman Alex Smith says the UK Government must now stand up for British organic exports and jobs.
Reacting to last week's signing of an organic equivalency deal between the EU and US, Smith told Natural Products that the UK had "lost millions of pounds worth of business and thousands of jobs" in recent years as a result of government inaction on organic.
Now he has written to Defra's policy advisor on organic Robin Fransella imploring his department to "make the most of this historic opportunity to boost exports and jobs in the UK".
Quoting comments by the US deputy agriculture secretary Kathleen Merrigan that the new organic equivalency deal "connects a wide range of new market opportunities and is a win for the American economy and President Obama's jobs strategy", Smith writes that it would be a "tragedy" if the UK Government failed to support the British organic sector at this crucial juncture.
Smith continues: "Several years ago my business Alara had the makings of a substantial export business to the US. Unfortunately USDA organic standards, especially the onerous traceability requirements, made it impossible for us to develop this. We are however currently seeing our exports of organic products — to over thirty countries around the world — growing at almost 15% a year. With this opening of the largest single organic market in the world we have a real chance to boost exports and take on additional staff."
Smith, who told Natural Products that the British government needed to "wake up" on this issue, concludes his letter: "Would you please advise what Defra is doing to help this fantastic chance for exports and jobs in the UK?"
He added: "The Soil Association has characterised the UK government as 'the lazy man of Europe' on organic. Here's a golden opportunity for it to prove that it isn't."
• Alex Smith is the founder and managing director of leading organic muesli manufacturer and brand Alara.