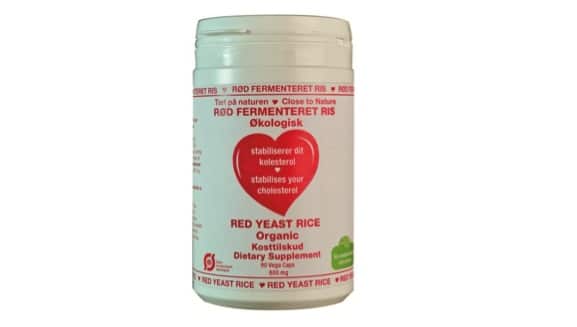 A new British-made, Soil Association-certified Organic Red Yeast product from Danish natural health specialist DinSundhed is set to hit UK health store shelves in early 2014.
DinSundhed's Kurt Weinreich told Natural Products that the new product fulfills an approved EFSA 13.1 health claim for cholesterol action – namely 'Daily intake of 10mg monacolin K contributes to maintain a normal cholesterol level in the blood'.
DinSundhed's Red Yeast Rice is a pure organic powder, which contains a mixture of 8-10 different naturally occurring monacolins, unsaturated fatty acids, proteins, sterols, isoflavones, trace elements of calcium, iron, magnesium, copper and certain antioxidants.
Some scientists believe that these monacolins, unsaturated fatty acids and antioxidants cooperate with monacolin K to enhance the cholesterol stabilizing effect, as well as its ability to lower triglycerides and increase HDL (good) cholesterol
DinSundhed's Red Yeast Rice carries the Soil Association and Danish governmental organic logo, along with the EU organic logo.