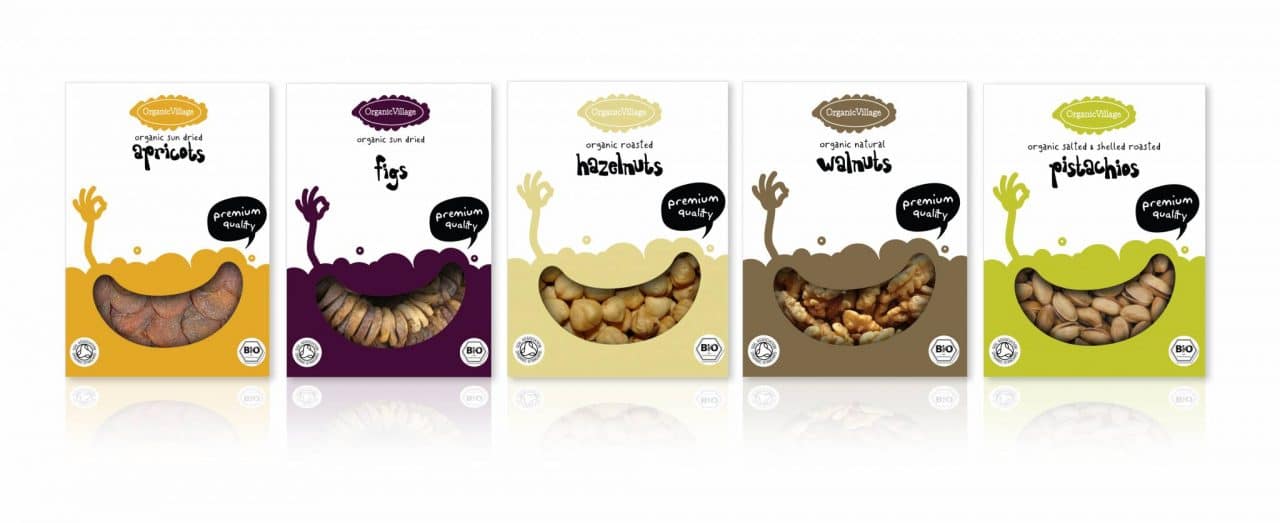 Organic Village will be launching a brand new range of organic dried fruit and nuts at this year's Natural & Organic Products Europe show.
The range, which is certified organic by the Soil Association, features sun-dried apricots, sultanas and salted, roasted pistachios. The products are sourced from the hills and valleys of Anatolia in Turkey, which have remained untouched by chemical pesticides and sprays for hundreds of years.
They will be launched with vibrant POS support materials including a floor standing display for specialist health food stores and delis, plus a neat counter top unit for impulse purchase for snacking.