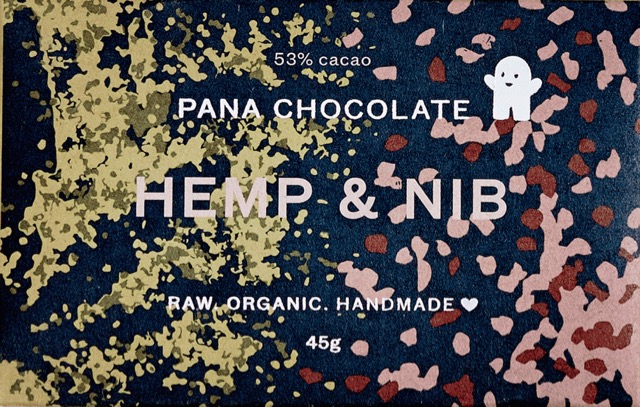 The latest creation to be produced by raw, organic, handmade chocolate company Pana Chocolate is its Hemp & Nib bar.
Combining 53% raw cacao with hemp and a hint of vanilla, the bar is described as being smooth yet crunchy, sweet yet salty and a little bit nutty, just like the makers.
Raw cacao is known for its antioxidant and anti-inflammatory properties and is rich in calcium, iron and magnesium. Protein-rich hemp seeds are high in essential fatty acids, manganese, magnesium, iron, zinc and B6.
The chocolate comes in 45g bars.