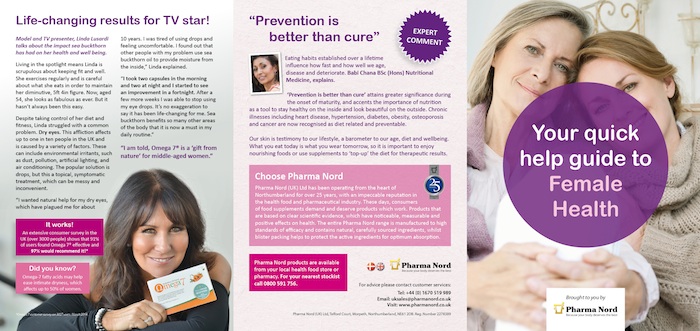 Supplement manufacturer Pharma Nord is launching a new campaign, Women's Wellness, designed to offer guidance on how supplements can benefit women in key areas of the body.
The Your quick help guide to female health is an A5 fold-out guide which the company is sending out to all health food retailers who directly place an order, along with a poster campaign focusing on bone and heart health.
Pharma Nord has special offers available on the products feature in the guide, including Bio-Quinone Q10, Bio-Vitamin D3 and the newly launched Bio-Multi Woman.
For further information call 0800 591 756 or email [email protected].