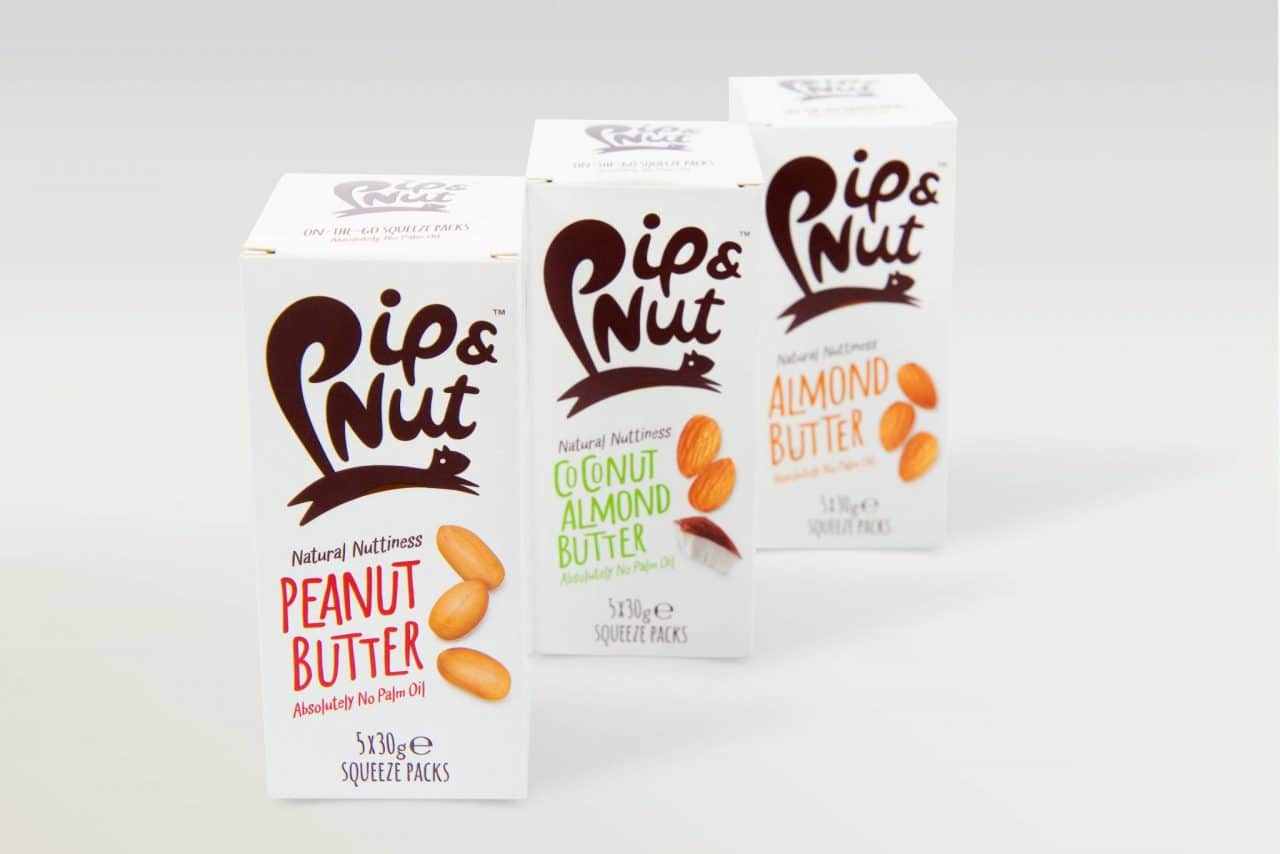 Nut butter brand Pip & Nut has introduced innovative new squeeze packs for its three-strong range – Peanut Butter, Almond Butter and Coconut Almond Butter – to cater for the sports and on-the-go markets.
Designed to be enjoyed at any time, the squeezable packs aim to provide a portable pick-me-up and great source of energy for a bike ride or pre-gym boost as a natural, tasty alternative to sports energy gels.
Also marketed as an 'al desko' snack and perfect for lunchboxes, the format is already getting around with adventurer Sarah Outen MBE who is currently travelling the world with her handy Pip & Nut squeeze packs by her side on her grueling global expedition from London2London: Via the World in which she is attempting to loop the planet using human power.
The all-natural nut butters are made from just-roasted nuts and a sprinkling of sea salt, with no refined sugar, additives or palm oil.