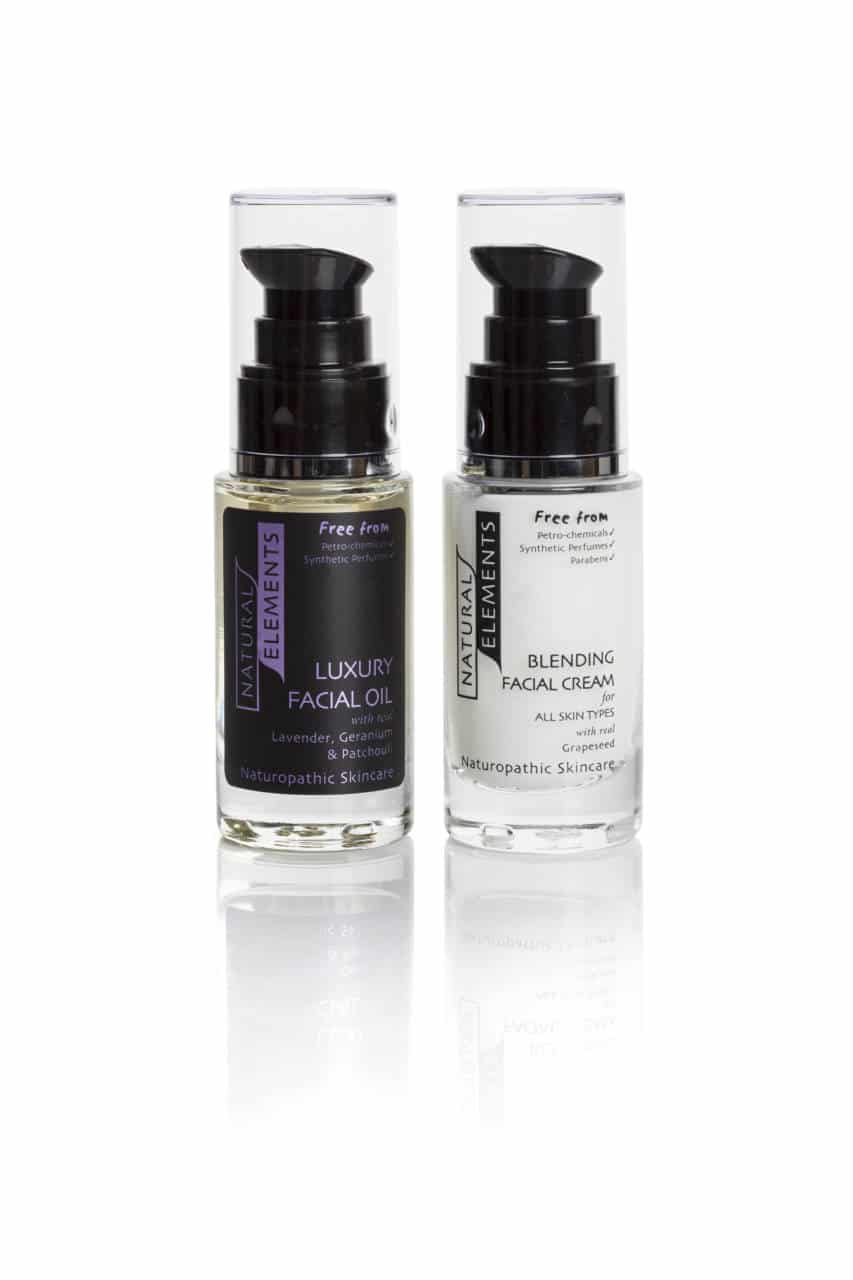 With summer just around the corner, Natural Elements has launched with a Sun Care Kit and a 10 Years Younger skincare kit.
The Sun Care Kit comprises an organic facial and body oil to provide 100% UVA protection. When applied before an SPF, the oils can act as a barrier to the chemicals found in many high street brands.
The 10 Years Younger skincare kit aims to turn your mindset on its head, says the company. Developed using "pioneering" science and natural, organic ingredients, the product duo comprises a facial oil and blending cream which aims to transform skin in as little as ten days.

There are six duos in the range – Luxury, Revital, Uplifting, Balancing, Holistic and Sensitive – to cater for every skin type. Each kit provides total UVA and some UVB protection while preventing mitochondrial decay, a process that leads to cellular decline and is now regarded by many scientists as the main underlying cause of ageing.
Both ranges are based on enriched vital oils rich in vitamins and omegas, and the formulas contain antioxidants to neutralize free radicals (think superfood in skin care form, says the company) and protect cells from the ageing process. The products are designed to reinforce the hydro lipid film – the protective waxy film on the skin – which is often compromised by chemicals designed to break down fatty molecules such as wipes, shower gels and shampoos.
"Our skin is exposed to an increasing onslaught of chemicals from both our products and our environment," comments John Hamilton, brand founder and dermatologist. "Standard antioxidants are no longer enough to counter the effects of increasingly potent free radicals. This breakthrough in understanding the process of mitochondrial decay is providing a new anti-ageing solution as never seen before."