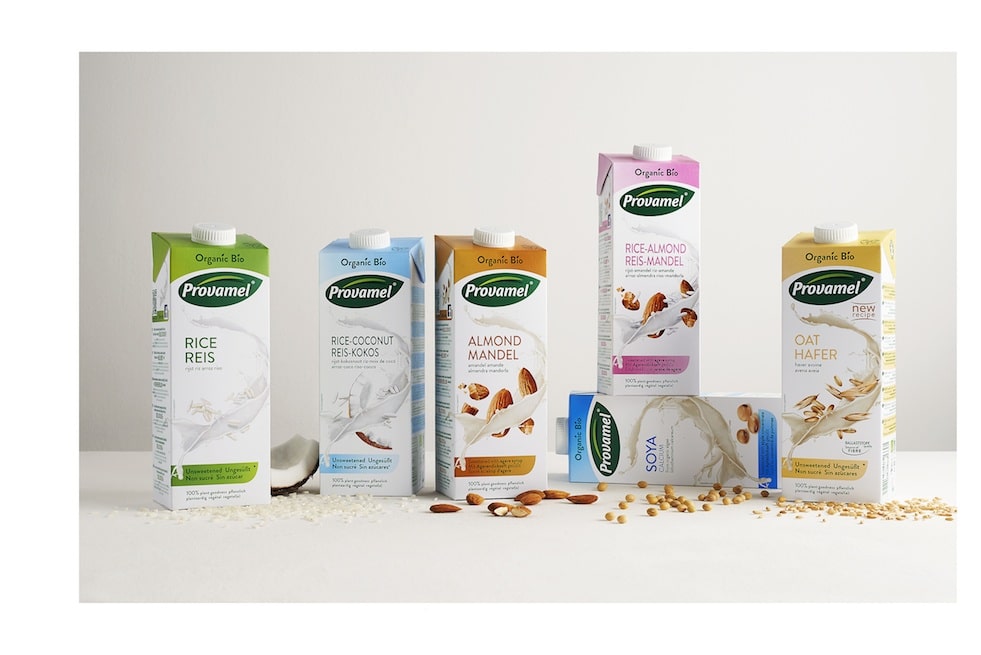 Plant-based food specialist Provamel is set to unveil a brand new look and some innovative new products this Spring.
Marking its biggest packaging makeover for more than seven years, the revamped Provamel range will feature slim-line Tetra Edge cartons with a modern, vibrant design, and benefit from the addition of enhanced recipes and brand new products – including Macadamia and Rice Almond offers.
Made from Macadamia nuts and sweetened with agave syrup, Provamel's new Macadamia variant is 100% organic and plant-based, described as offering a smooth texture and rich, buttery flavour. Macadamia nuts are packed with proteins and good monounsaturated fats, and are a rich source of vitamin A.
Blending organic Italian rice and almonds with a splash of agave syrup, Provamel's Rice Almond addition is also 100% organic and plant-based, and builds on the demand for innovative rice-based drinks following the successful launch of Provamel's Rice Coconut plant-based alternative to milk in 2012.
Tim Smith, Marketing Controller at Provamel, said: "We're thrilled with the new look and these latest launches are fantastic additions to our ever-expanding range. Our new packaging is perfect for drawing the eye to Provamel on-shelf, and we're confident the bolder design will have a very positive impact on sales over the coming months.
"We've given it a modern, fresh and eye-catching makeover, brought in two fantastic new additions to our ever-expanding range, and upgraded a couple of our existing favourites – all of which we believe will broaden our appeal and catch the eye of new buyers.
All of Provamel's plant-based alternatives to milk will be available in its new, slimmer look, easy-pour packaging from June 2014. The range exclusive to health food stores and Holland & Barrett.