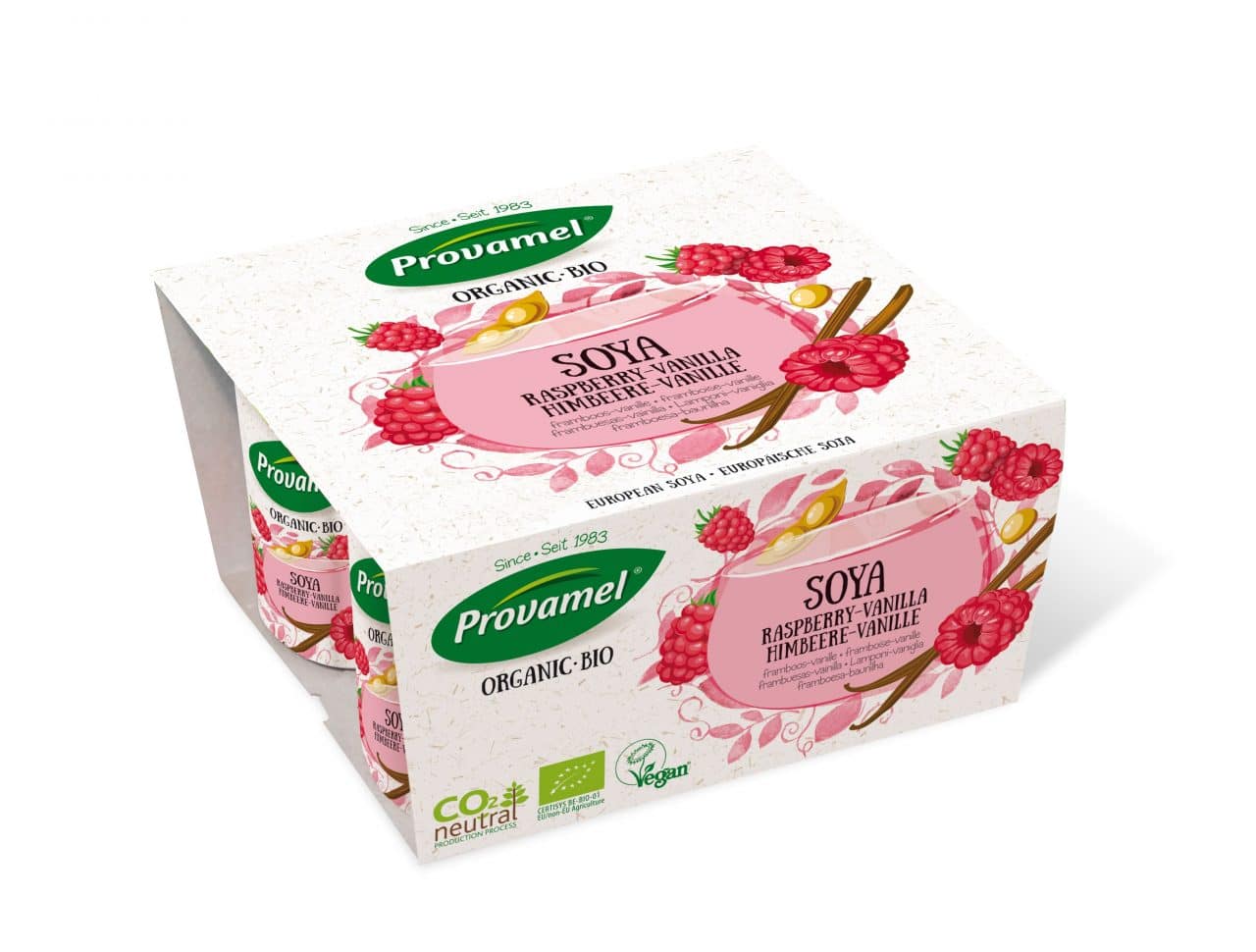 Provamel has overhauled its range of plant-based alternatives to yogurt with new-look packaging following the makeover of its drinks range in August.
The revamped packaging features hand-drawn ingredients and plant-based cues designed to illustrate the brand's organic credentials.
The launch of the new-look range will be accompanied by a campaign highlighting the benefits of choosing plant-based food and drink. This will be conveyed through a new range of 'Pro…' straplines to communicate the brand's core beliefs of taste, sustainability and organic.
Commenting on the new look, Vicky Upton, head of marketing at Provamel, says: "We're excited to continue the roll-out of our refreshed packaging. Our new designs capture the essence of the brand strongly, with a vibrant new look that emphasises the products' organic, plant-based ingredient deck via unique, hand-drawn illustrations. In addition to clear organic messaging, all products feature The Vegan Society's iconic stamp of approval, and reference the Provamel CO2-neutral production process. This represents our commitment to investing in processes to reduce CO2.
"We expect the redesign to create strong stand-out on shelf for the Provamel brand, and attract both existing and new fans by helping shoppers to build an even stronger emotional connection with our brand through more emotive visual cues."