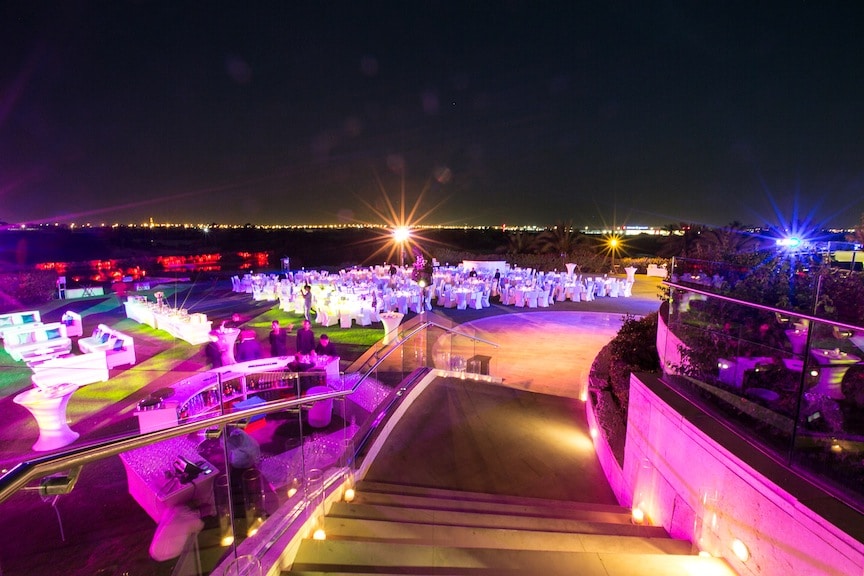 Quest Vitamins has been celebrating its milestone 30th anniversary in style.
Last month the company took retailers from all over world – with many travelling from the UK and Ireland – to Dubai for an extra special long weekend.
During the trip retailers were shown around the company's state-of-the-art production facility. Commenting on this Ron Sambridge of The Natural Way said: "I was really pleased to have the opportunity to see the factory first hand," while Helen Welch of On the Eighth Day declared herself "so impressed" with what she saw.
The highlight of the three-day trip was a gala dinner attended by over 200 people. With "incredible" food, an exotic setting and a cast of fire eaters and entertainers it really was a night to remember. Karen Williams of Country Stores said: "I had the most amazing time thanks to Quest Vitamins – felt like a VIP with the red carpet at the gala dinner. It really was an honour to be there."
Quest Vitamins MD Neil Dainty told Natural Products: "This was an event to remember for all of us and we could not have celebrated 30 years of business with more style.  The trip not only provided a fantastic way to share this important milestone with our customers, but also the opportunity to showcase our new state of the art manufacturing facilities.  The combination of business, pleasure and education made this trip something we hope our guests enjoyed as much as we did sharing it with them".