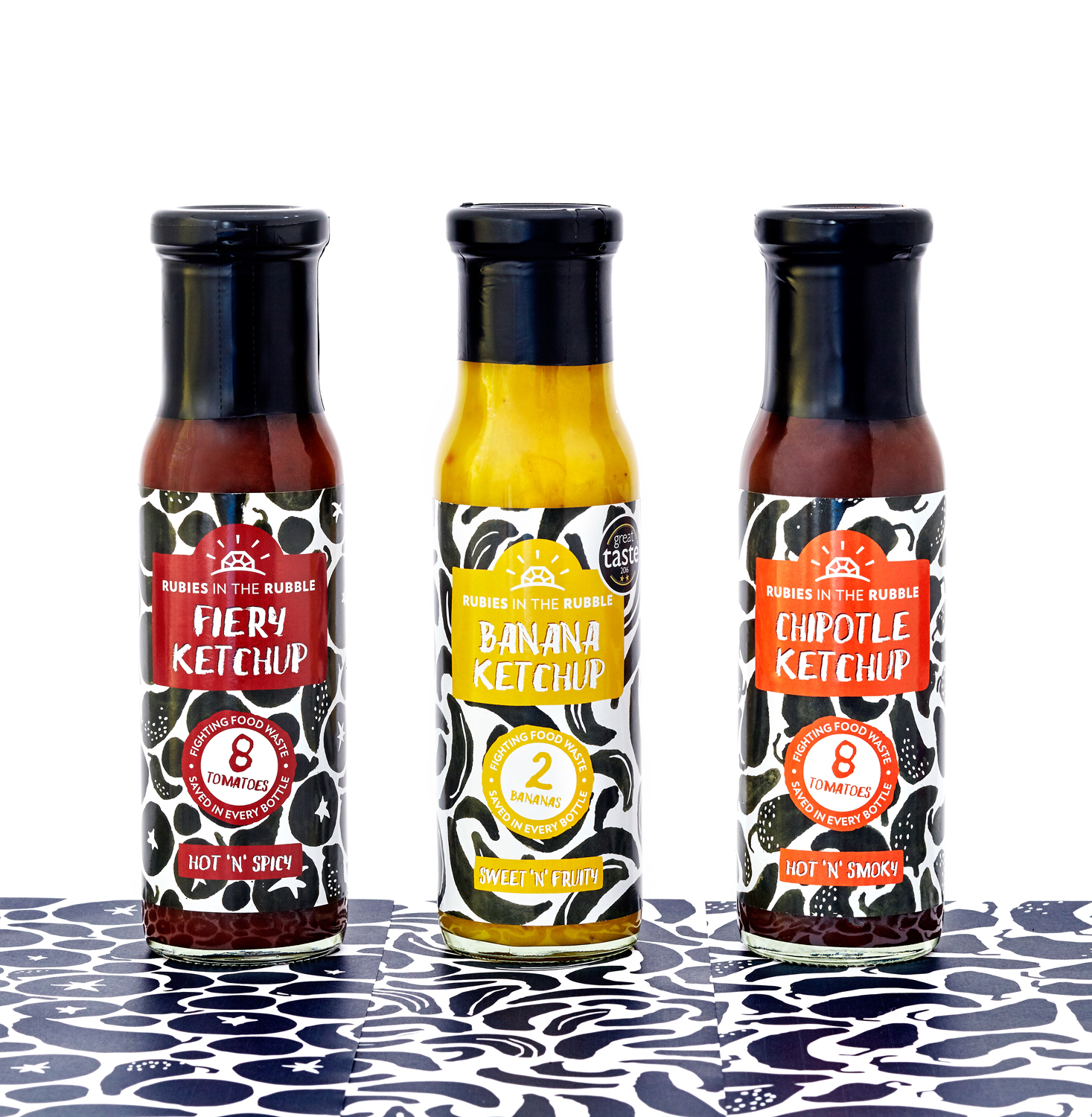 Sustainable condiment brand Rubies in the Rubble has created three new ketchups, handmade in the UK using fresh fruit and veg that would otherwise go to waste.
Top Banana – which has already won two stars at the Great Taste Awards – combines bananas (that have come off the bunch when packing) with turmeric, ginger and chilli for a taste of the Caribbean.
Chipotle Ketchup is made from sun-dried tomatoes (ones shunned by supermarkets and restaurants as being too dark in colour) blended with chipotle and paprika for a deep and smooth spicy flavour.
Fiery Tomato Ketchup is also made from sun-dried tomatoes with an added kick coming from chilli, cayenne pepper and garlic.
Brand founder Jenny Costa comments: "We have been working on perfecting our ketchup range for a couple of years and therefore we are now so proud to be launching our sustainable and delicious range. They are 100% natural with less sugar than traditional ketchups and packed full of flavour. We wanted to create a range that catered for every situation and that was different from anything else out there. From our banana ketchup to our smoked chipotle, they are all unique and there is something for every occasion."
Rubies work directly with UK farmers to source fresh fruit and veg from surplus produce.