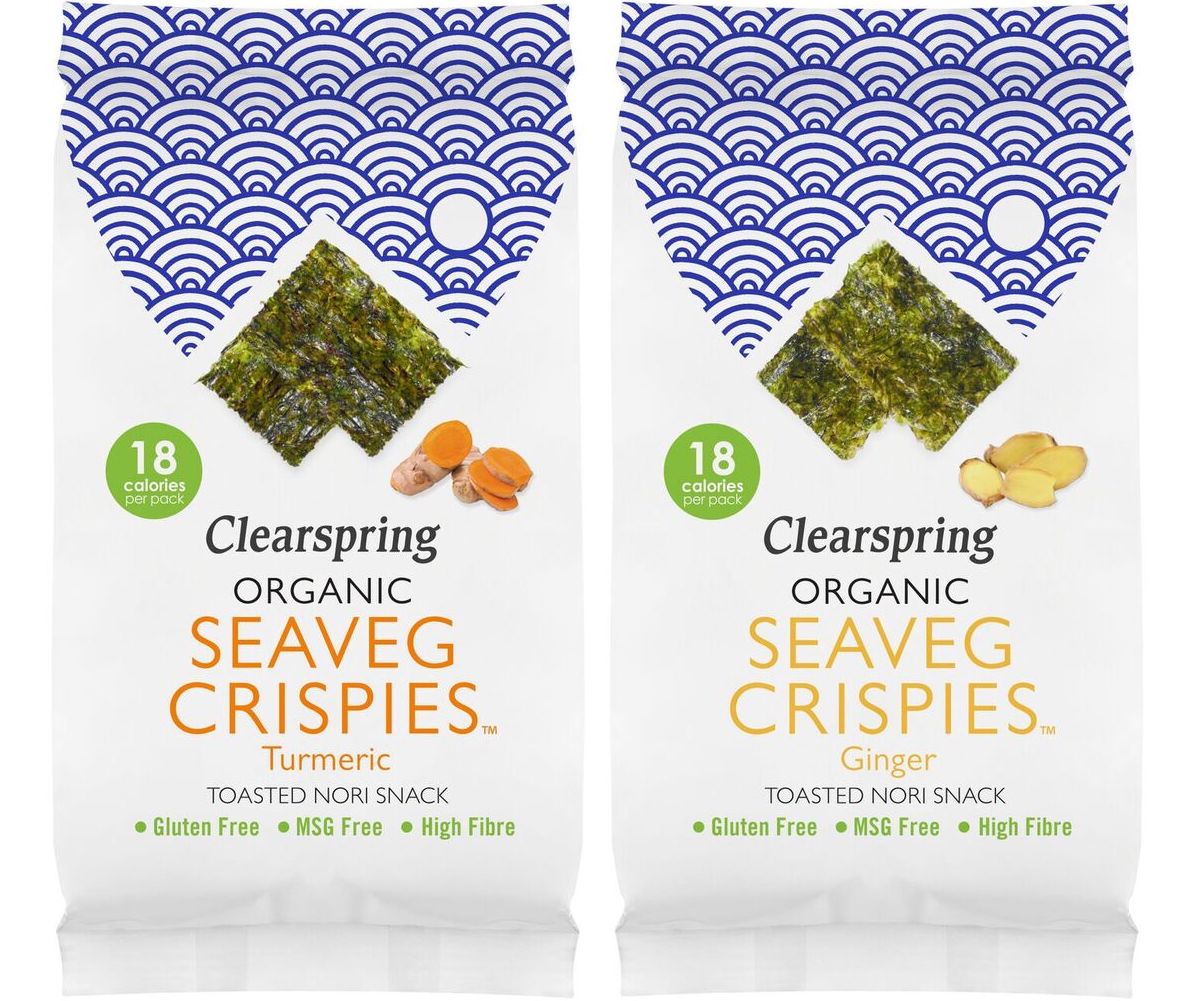 Available to retailers from July, Clearspring announces the addition of two new flavours to its range of Organic Seaveg Crispies: zingy Ginger and aromatic Turmeric.
As with the existing flavours (Original and Chilli), the new variations are made with just four ingredients: nori, grown off the coast of Korea; unrefined sea salt; organic sunflower; and either organic turmeric or ginger.
Clearspring describes the toasted sea vegetable snacks as 'light, thin and crispy' as well as 'moreish, convenient and nutritious'.
The snack range – which can also be incorporated as ingredients of salads and sushi – remains organic, vegan and gluten-free, containing no additives, preservatives or MSG.  The product is high in fibre and vitamin B12.
The new Ginger and Turmeric flavours will be available in the standard 4g single packs, as well as in multipacks.