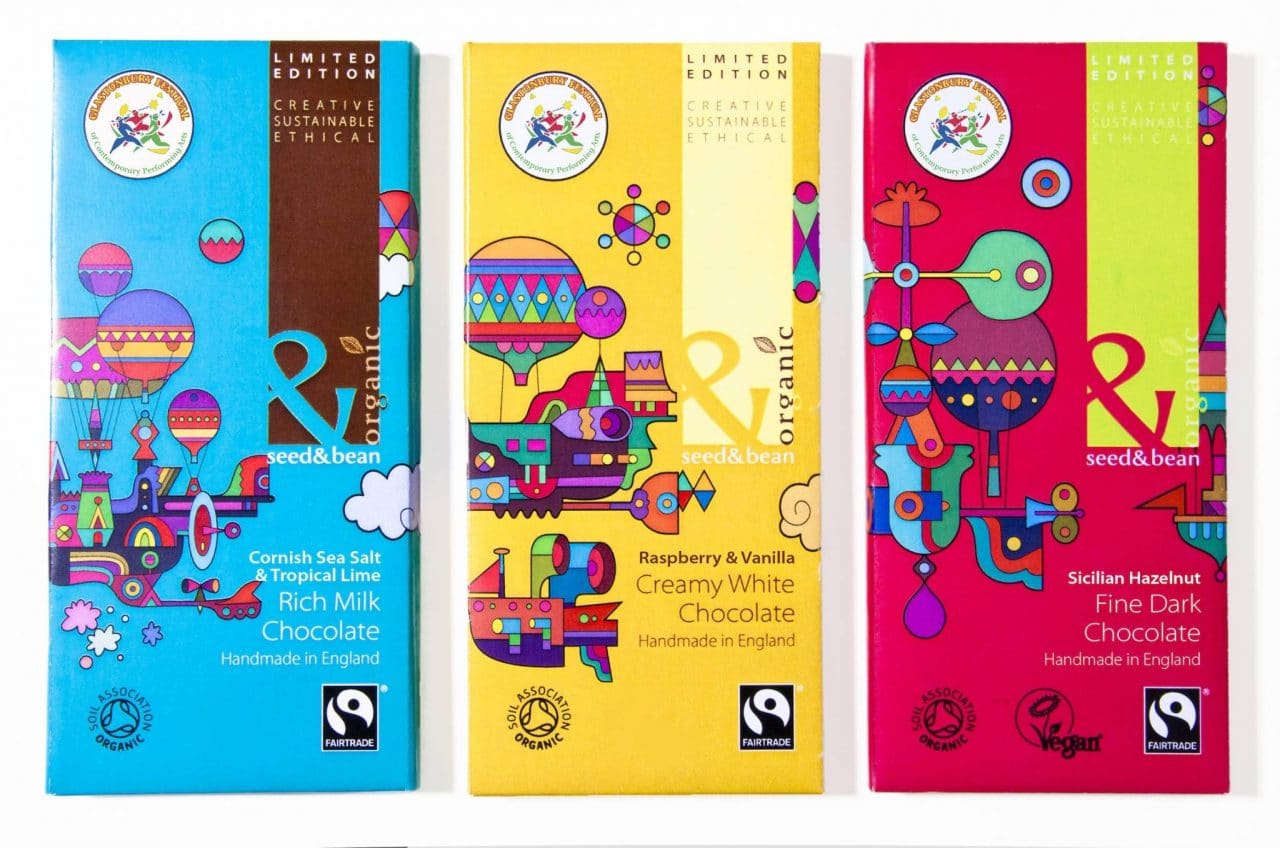 Seed & Bean is top choc act Glastonbury 2013
Seed & Bean will supply the "official chocolate bars of Glastonbury 2013.
Festival goers will be able to enjoy three new chocolate bars, exclusively launched at this year's event (June 26 to June 30), complete with newly commissioned retro wrappers by leading illustrator Matt Lyons (aka C86).
The four-year partnership will give the organic and Fairtrade confectioner exposure on a worldwide scale, with Glastonbury attracting nearly180,000 music lovers and performers each year.
Says Stephen Rudkin, founder of Seed & Bean: "This is very special recognition for the brand. After eight years work it's great for us to be acknowledged and actively supported by the biggest and best Festival in the world. It shows that being sustainable and ethical can reap huge rewards, as long as you are also unique, delicious and affordable!"
The Glastonbury Festival chocolate bars will be available on-site and in the supermarkets at the Festival as well as online and are expected to retail at £2.29 for an 85g bar.
Robert Richards, commercial director for the festival, commented: "Glastonbury Festival works to promote good environmental and ethical practice as much as possible. Seed & bean attracted us with its ethical credentials and delicious flavours. It's also a small scale British company of the type we would like to support."
The bars received their first trade preview at Natural & Organic Products Europe, where they were creating "an amazing response". The new bars will be available to the trade in traditional Seed & Bean branding from September 1.