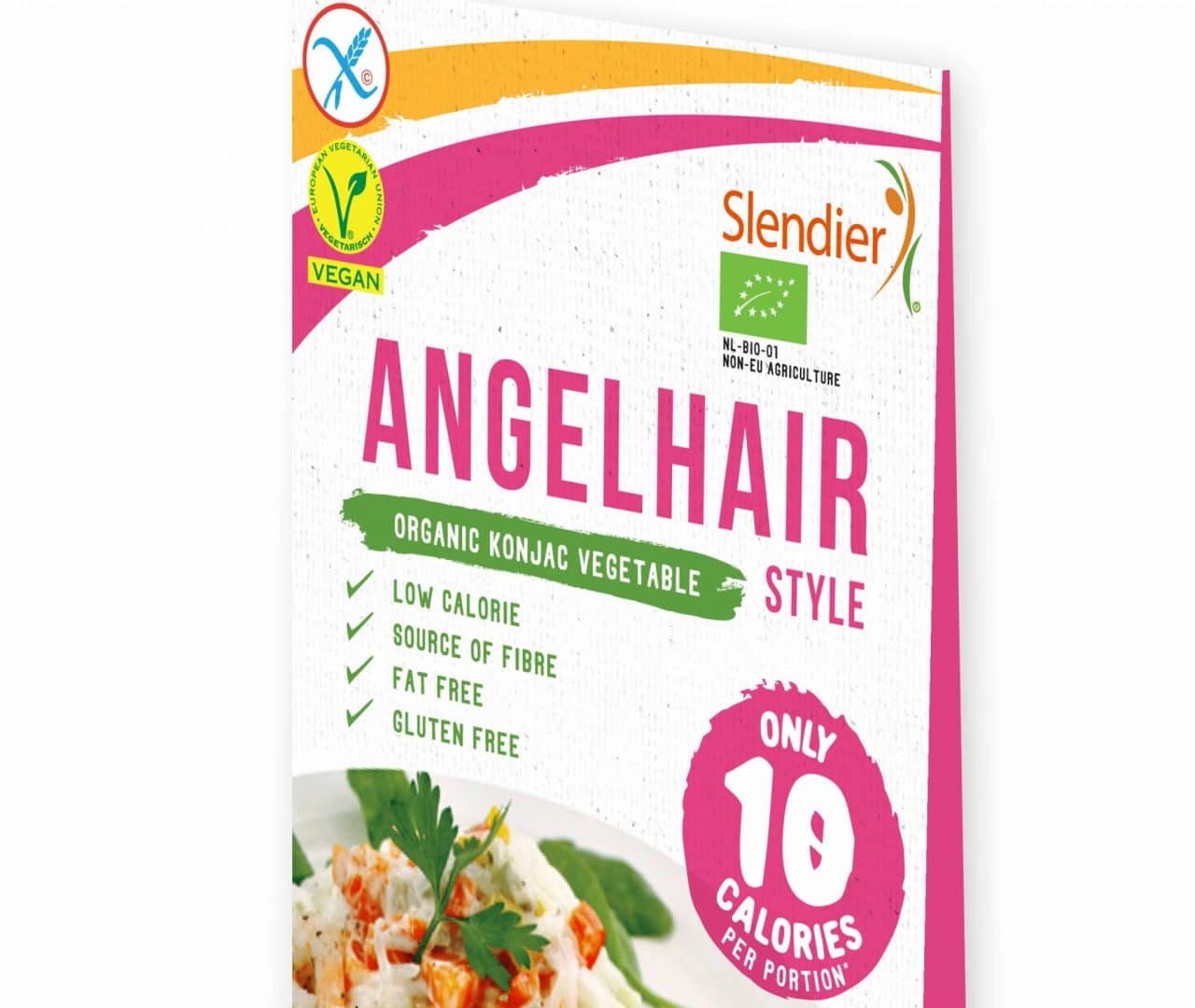 Organic konjac pasta brand Slendier has now relaunched in fresh new packaging.
Available exclusively through Tree of Life, the brand has revamped the packaging across its entire range, changing to a carton-board box format which features attractive serving-suggestion photography and strong product benefit claims on the front of the pack, aiming for maximum consumer appeal.
Made from the Asian root vegetable konjac, Slendier is organic, gluten- and fat-free and is a high source of fibre. With only ten calories per serving it is available in six different formats: Spaghetti, Angel Hair, Noodle, Fettuccine, Lasagne and Rice Style. Each 400g pack contains two 125g servings when drained and has an RRP of £2.49.
"Slendier was one the first brands to bring konjac to the UK, and since it launched three years ago, it has built up a loyal customer base predominantly through the health food channel," said Mike Kilcourse, commercial director at Tree of Life. "The new packaging gives it a wider consumer appeal, with clear health claims and recipe ideas to give meal time inspiration whether you are watching your weight or just want to cut down on carbohydrates, fat or gluten in your diet."