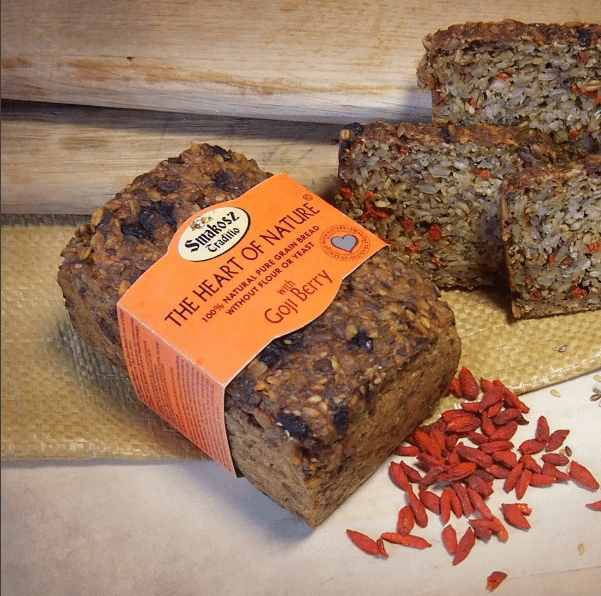 A new range of pure grain wheat-free bread has been introduced by London-based start-up Smakosz Traditio.
The initial five-strong Heart of Nature range – which each combine oats, sunflower seeds, flaxseeds, rye grains, Quinoa, spelt, pumpkin, chia and sesame seeds – comprises Goji Berry, Black Cumin, Plum, Cranberry and Original. All the variants are low-gluten and provide omega-3s, fibre and protein.
The range doesn't use flour or yeast and is preservative- and additive-free. It uses a traditional Polish recipe but with the added benefits of supergrains such as quinoa and chia seeds. The bread is GMO-free, doesn't use hydrogenated fats and has a five to six-day shelf life.
"As sales of mainstream bread have declined, consumers are increasing their purchase of functional and artisan breads," explained Robert Sak, managing director of the company. "We are launching Heart of Nature to capitalize on this. Whilst pure grain bread is popular throughout Poland, there is nothing like it on offer in the UK. We wanted to introduce an authentic Polish bread, which we believe is the healthiest in the world. It provides vitamins C, E, B6, A and F as well as slow release energy to support blood sugar regulation beneficial for weight loss. So far, we've received entirely positive customer feedback."