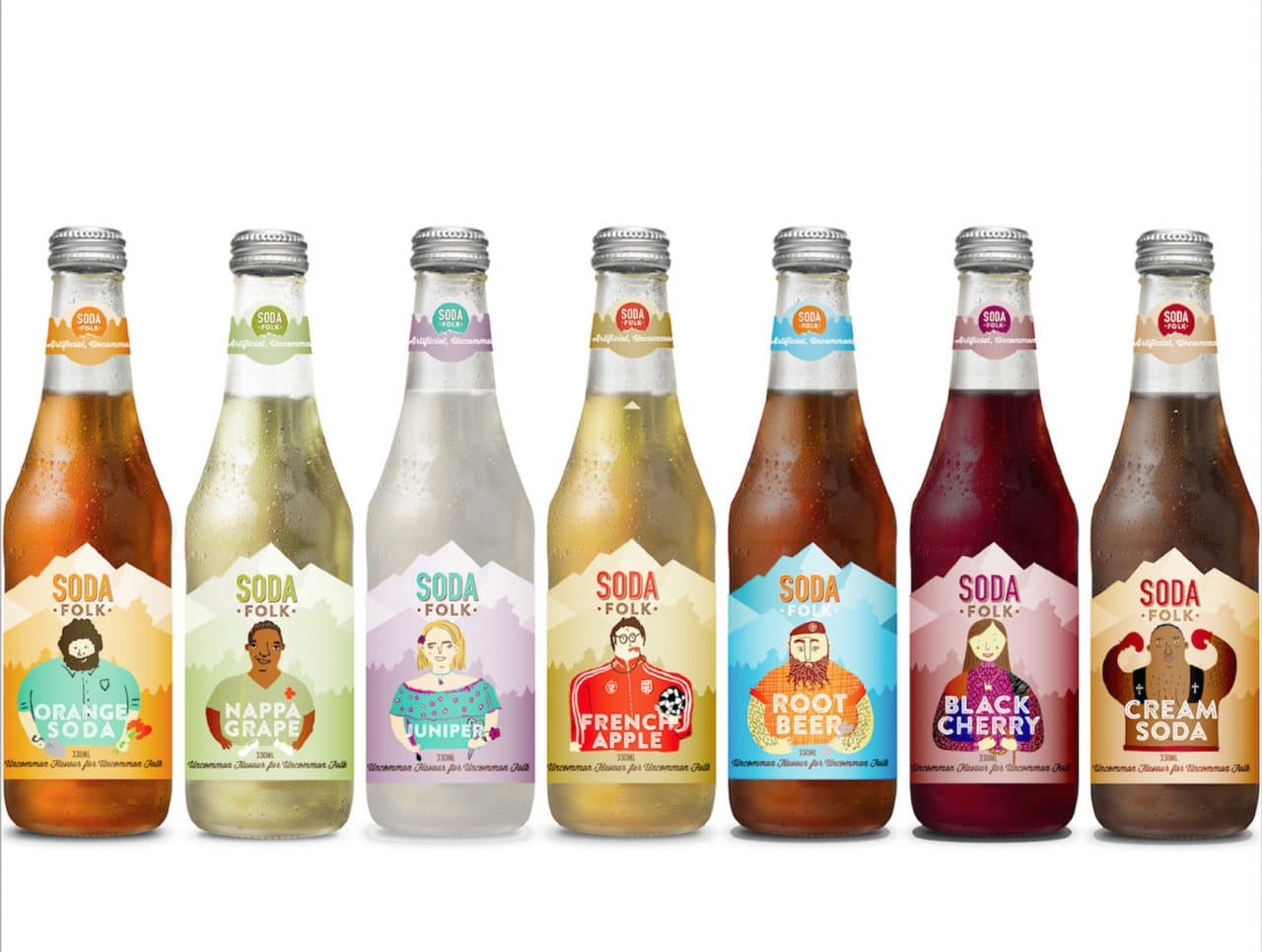 Craft soda brand Soda Folk has launched five new naturally low-calorie and low-sugar sodas onto the market, including three booze-inspired flavours.
As well as Black Cherry and Orange, there is a gin and tonic-inspired Juniper, a Prosecco-inspired chardonnay Grape and cider-inspired Breton Apple.
Packaged in glass bottles, the drinks are aimed at expectant mothers, tee totallers, and anyone looking to cut down on alcohol but who want their favourite boozy treats in soda form.
"We're really proud that we've helped popularise American-style Root Beer and Cream Soda, but when it came time to create some new flavours, we knew we wanted to try something different," says brand founder Ken Graham. "Could we make a range of sodas that had the same flavour impact, using all natural ingredients, but without the added sugar? It took over a year of tinkering in the Soda Folk kitchen, but we managed to cook up five new flavours that fit the bill. We think our new drinks will introduce Soda Folk to a much broader market, and we can't wait to get them out into the world."