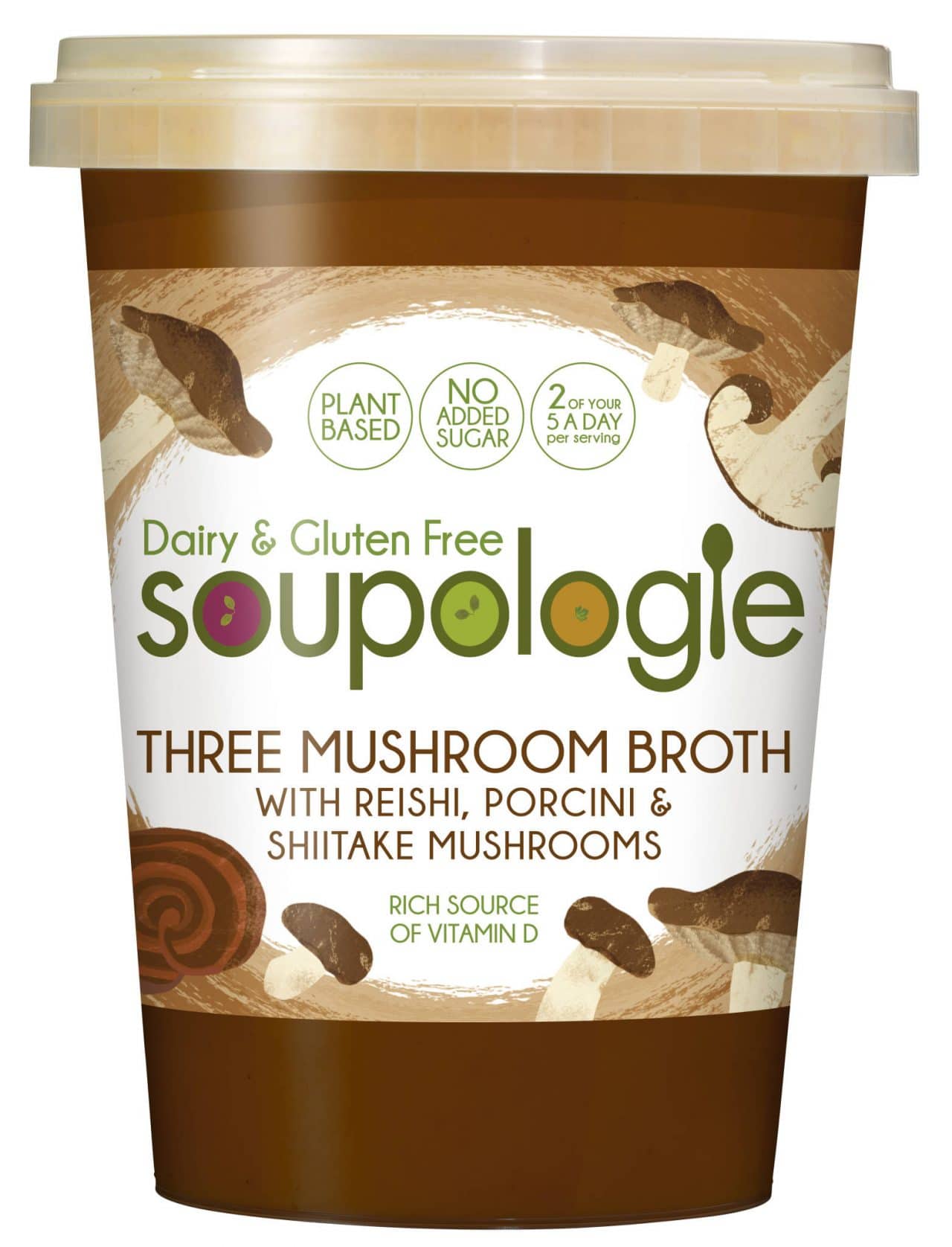 Free-from superfood soup brand Soupologie has introduced a Three Mushroom Broth to its range of healthy plant-based soups.
The Three Mushroom Broth combines nutrient dense reishi, porcini and shitaki mushrooms with herbs and spices, and is rich in Vitamin D, giving at least 90% of your daily nutrient reference value of the sunshine vitamin.
The Three Mushroom Broth can be used as a standalone soup or as a base or stock and is two of your five a day.