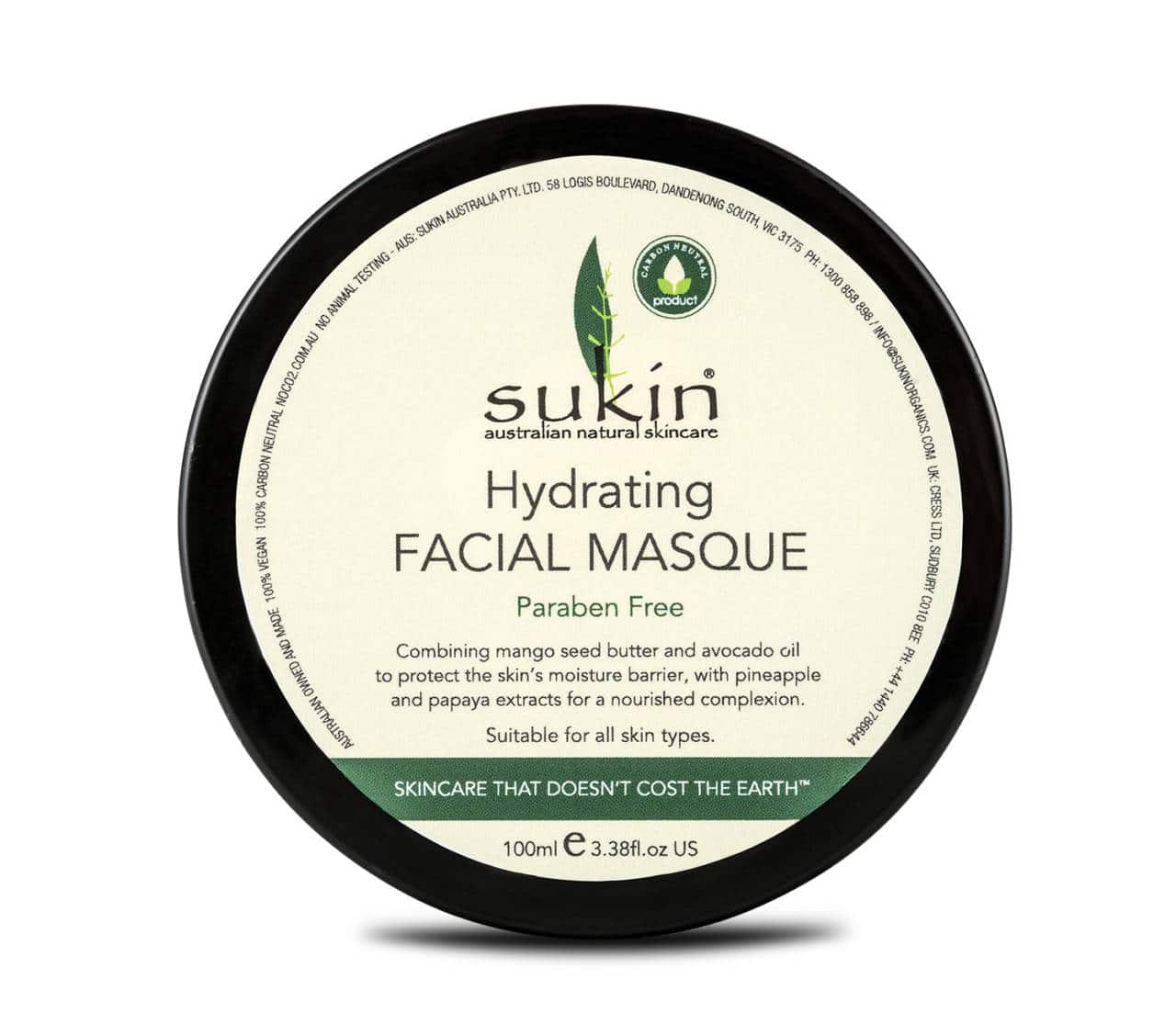 Natural skincare brand Sukin has introduced a new Hydrating Facial Masque designed to impart youthful skin and improve moisture retention.
The creamy formula contains a bioactive complex of three natural fruit extracts: mango seed butter, which is rich in fatty acids and triglycerides; papaya – rich in vitamins and minerals including magnesium and potassium, and the enzyme papain to leave skin soothed and glowing; and pineapple, which is high in vitamins and contains skin-smoothing AHAs such as glycolic and citric acid as well as the enzyme bromelain to leave skin youthful and healthy.
As well as nutrient-rich avocado oil to deeply hydrate the skin and leave a soft, dewy complexion, olive fruit oil, jojoba and shea butter are included, providing essential fatty acids to assist the skin retain moisture and help improve cell health over time.