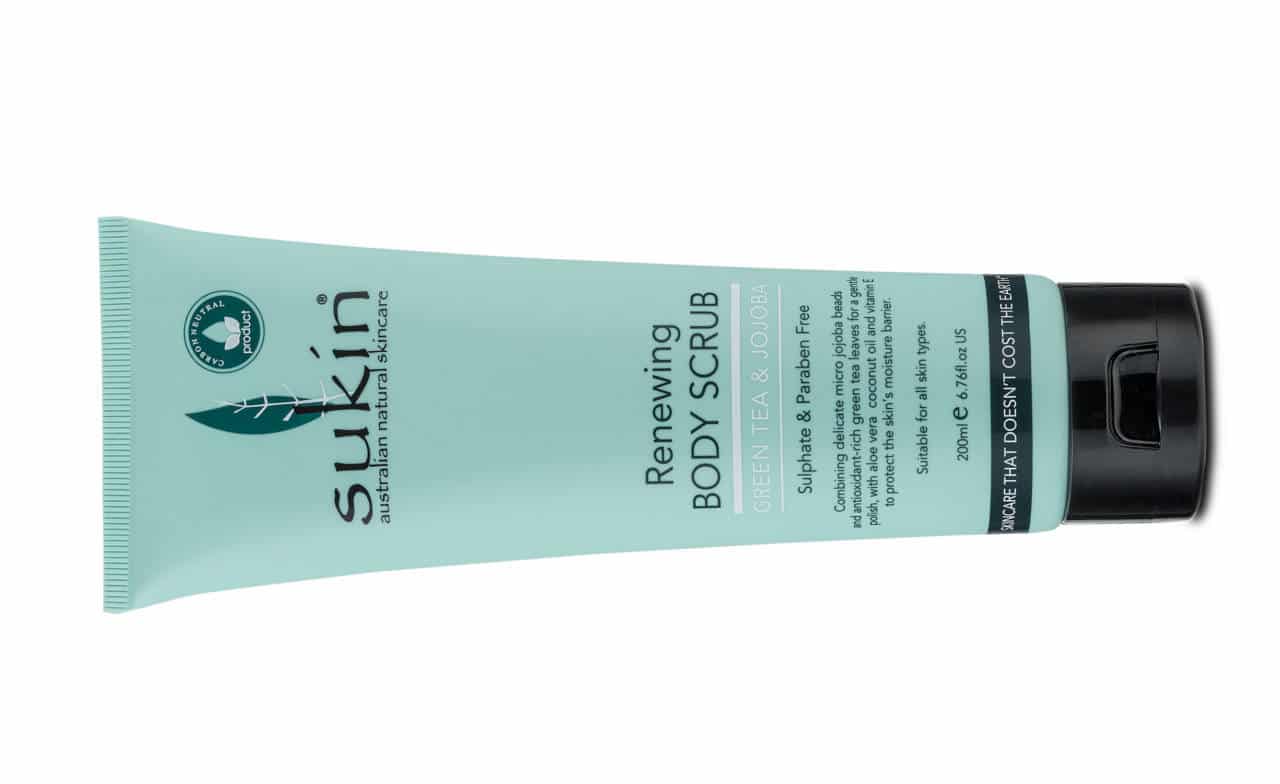 Australian natural skincare brand Sukin has introduced two new body scrubs for summer.
The new Energising Body Scrub utilizes aromatic ground coffee with micro particles of coconut and walnut shell to stimulate and smooth the surface of the skin. Rich in caffeine, ground coffee is heralded for its skin toning and brightening benefits, improving circulation when massaged into the skin. The scrub also features coconut oil, rosehip oil, jojoba and vitamin E to provide essential fatty acids to improve skin health and maintain moisture levels.
The Sukin Renewing Body Scrub is described as a smoothing, soothing scrub containing micro jojoba beads, green tea leaves and ground walnut shells to delicately polish the surface of the skin. Green tea extract, rosehip oil and vitamin E provide antioxidants and essential fatty acids for a healthy, glowing complexion.