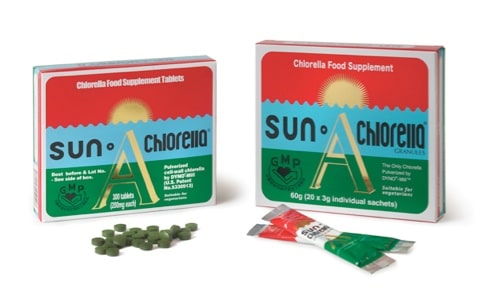 Sun Chlorella, the UK branch of the Japanese global health company, is targeting a new audience of consumers with the launch of Sun Chlorella 'A' Granules.
Described as a 'whole food nutrition on-the-go', Granules are packaged in convenient 3gm sachets for ease of adding to drinks and foods, and are perfect to fit into purses, gym bags or briefcases.
Granules aim to give customers a new way to take chlorella and are a granulated version of Sun Chlorella 'A' Tablets, the company's flagship green algae supplement. In addition, it maintains powerful nutritional value with one sachet of the new Granules providing the same nutrition as 15 Tablets.
The launch is timed conveniently with significant new scientific research behind the unique natural whole food.  A recent randomised clinical trial, published in the Nutrition Journal, suggests that short-term supplementation with chlorella may help boost the body's immunity function.
The company differentiate its chlorella-based products from competitors by utilising a technology called DYNO-MILL. This is said to dramatically improve digestibility.
Dan Barron, UK general manager comments: "We are excited about this new product launch as it caters for a new customer audience who prefer granulated or powdered supplementation over tablets, whilst continuing to hold onto our USP with the DYNO-MILL process."