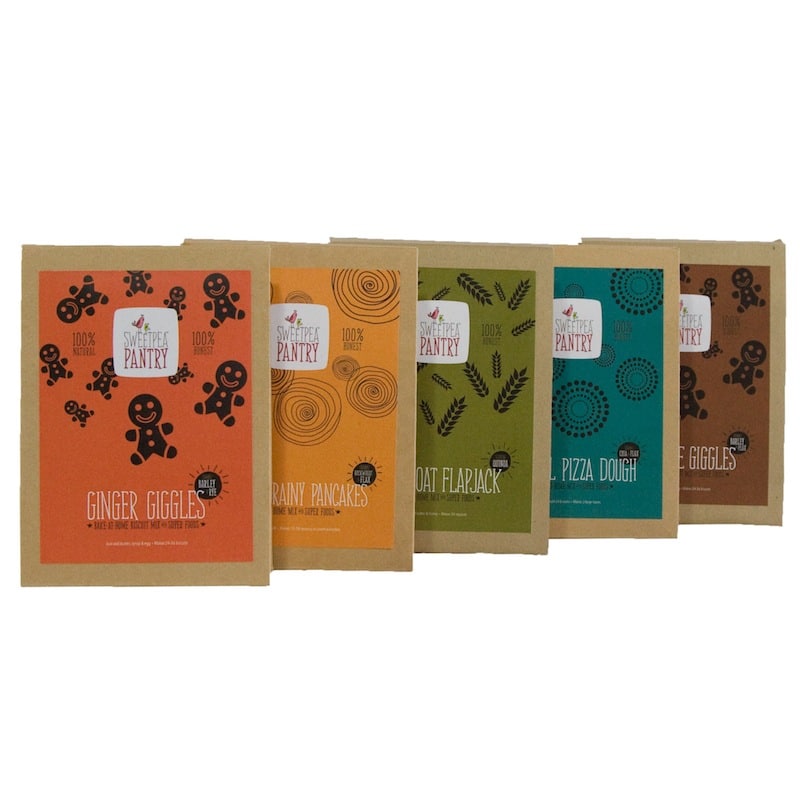 New start-up Sweetpea Pantry has launched to provide a range of nutritious bake-at-home kits incorporating superfoods and designed for parents to cook along with their children.
With the launch of the offer, Sweetpea Pantry founders Philippa Askham and Tanya Mitchell aim to encourage parents to spend quality time with their children while cooking healthy and delicious food in a fun way.
"We hatched the idea for Sweetpea Pantry knowing that busy parents can lack the time to teach their children the joys of cooking and are often prepared to admit defeat when it comes to altering their children's taste for high-sugar and fat-based off-the-shelf treats. Our mix kits provide a fun and bite size introduction to baking, which not only taste delicious but also educate kids about the benefits of healthy eating.
Developed by paediatric nutritionist Belinda Blake and food scientist Lucy Thomas, the offer includes Super Oat Flapjacks (with quinoa); Chocolate Giggles (with wholegrain barley and raw cacao); gluten-free Grainy Brainy Pancakes (with buckwheat and flax); Ginger Giggles (with wholegrain barley and rye); and Playful Pizza Dough (with chia and flax).