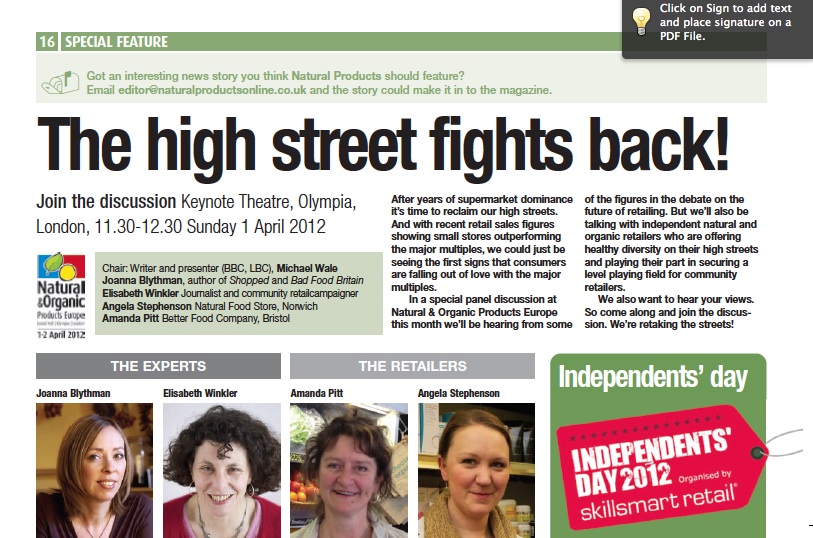 After years of supermarket dominance it's time to reclaim our high streets. And with recent retail sales figures showing small stores outperforming the major multiples, we could just be seeing the first signs that consumers are falling out of love with the major multiples.
In a special panel discussion at Natural & Organic Products Europe next month (1-2 April 2012) we'll be hearing from some of the figures in the debate on the future of retailing. But we'll also be talking with independent natural and organic retailers who are offering healthy diversity on their high streets and playing their part in securing a level playing field for community retailers.
We also want to hear your views. So come along and join the discussion.
The High Street Fights Back, 11.30-12.20 Sunday 1 April, Keynote Theatre, Olympia, London
• Read the full story here.