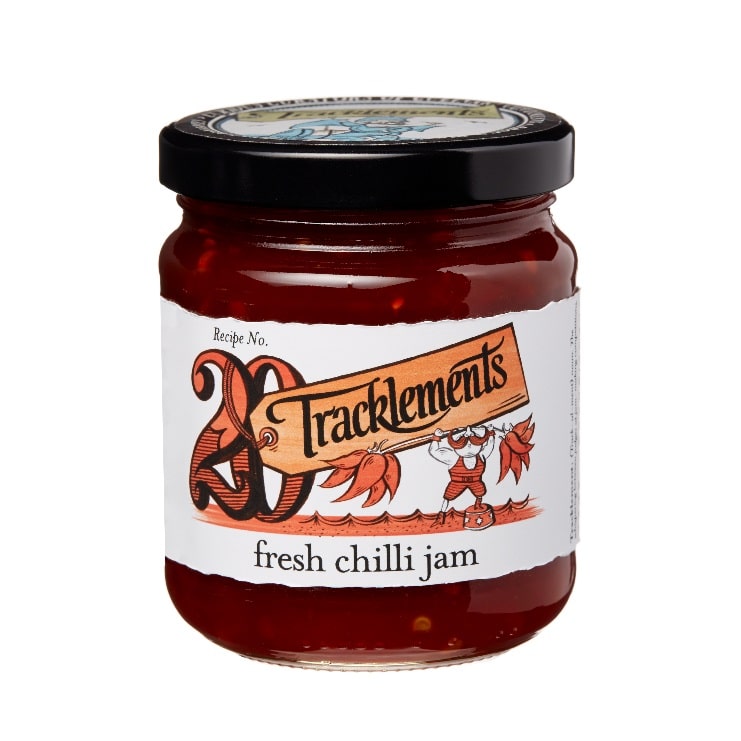 Tracklements has revamped its condiments offer with a new design using original hand-drawn illustrations to reflect the brand's artisanal nature and increase shelf presence.
The whole range – from Robust Wholegrain Mustard to Fresh Chilli Jam, to Damson Cheese, Bengal Pickle and its award-winning Fig Relish – has been repackaged in a bid to communicate the character and history of the brand as well as the recipe provenance, and engage with consumers.
The new labels have been created by award-winning design agency Big Fish and are all individually numbered to coincide with the brand's recipes, each one features a fun fruit or vegetable character designed to play on Tracklements' distinct British humour and highlight the ingredients used.
"We're really proud and excited about this redesign," commented Guy Tullberg, managing director of Tracklements. "We're an artisanal British food producer who are quietly obsessive about making only the very best condiments. We now feel this is accurately reflected through our packaging."
The condiments are all hand-made in small batches.