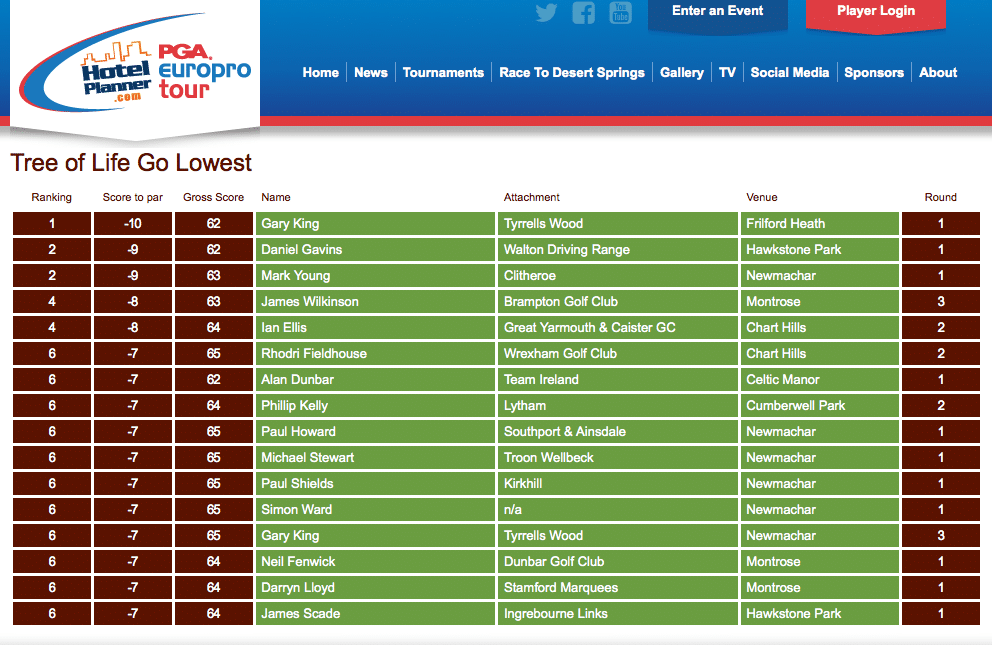 Natural and organic wholesaler Tree of Life is sponsoring one leg of this year's PGA EuroPro Tour, as well as one of the awards for the tour.
The PGA EuroPro Tour provides Europe's best up-and-coming golfers with a chance to get experience of life on tour, and the Tree of Life Championship leg will take place on 19-21 August at Close House Golf Club, Newcastle-Upon-Tyne.
As part of the sponsorship activity, Tree of Life will receive Sky Sports exposure, branding during the event, across the course and in all materials, and inclusion in all press materials for golf-specific press.
The award the company is sponsoring is the Tree of Life Go Lowest Award, which will be given to the player with the lowest recorded round across all 15 events of the tour.
"Tree of Life is all about healthy eating and healthy living and it's therefore important that we represent this with the companies and brands that we work with," commented John Weaver, MD of Tree of Life. "The sport of golf has become increasingly focused on a healthy lifestyle and golfing professionals sustain a strict nutrition and exercise programme."