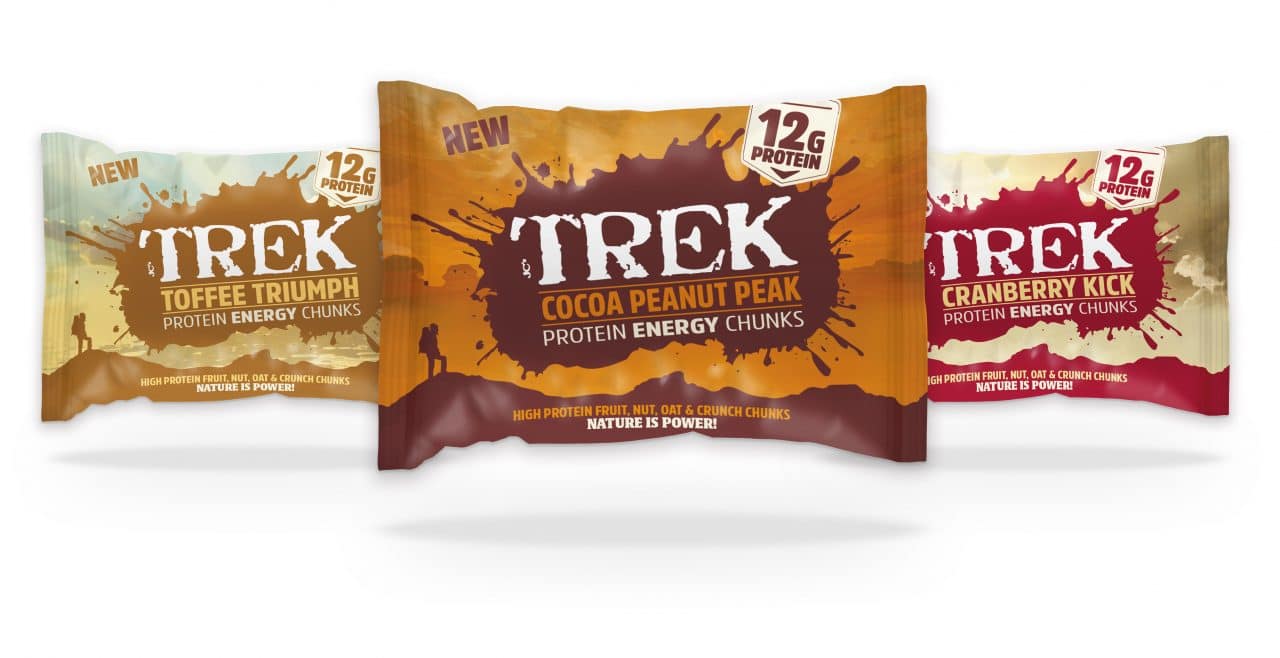 Natural Balance Foods has introduced Trek Chunks, a range of protein-rich healthy snacks targeting the on-the-go market.
The gluten-, wheat- and dairy-free chunks typically contain 12g of protein per 60g pack and are made with cold-pressed, natural wholefoods including dates, soya protein crunchies, gluten-free oats and raisins.
Natural Balance Foods' marketing director, Marina Love, says: "There continues to be a much greater focus on the role protein plays in our diets, alongside more general interest in health and fitness. This focus has helped to pique media and hence shopper interest, with Google Trends research showing that Google searches for "protein" have increased dramatically and consumers are demanding high protein snacks to both help them remain fuller-for-longer and post workout."
TREK Chunks come in three flavours: Cocoa Peanut Peak, Toffee Triumph and Cranberry Kick. All three are vegan-friendly and count as one of your 5-a-day.