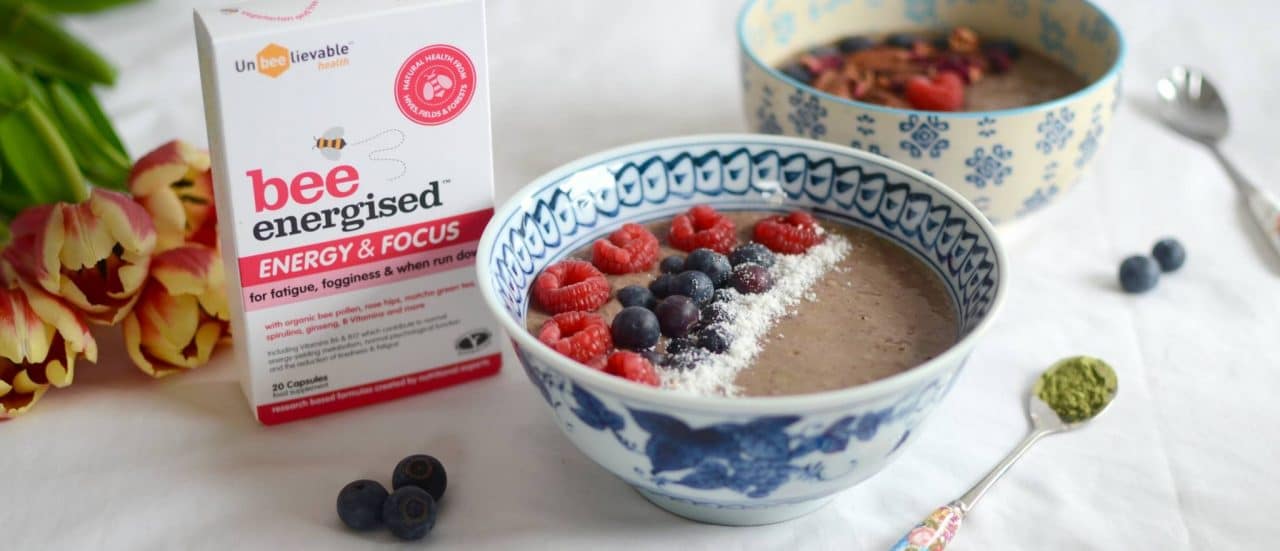 New from Unbeelievable Health comes Bee Energised for energy and focus, a natural energy supplement combining a variety of organic plant-based nutrients, including bee pollen.
The supplement also contains organic matcha tea, organic spirulina, Siberian ginseng, organic green tea leaf and rose hips along with vitamin B6 and B12 to contribute to normal energy yielding metabolism, reducing feelings of tiredness and fatigue.
Bee Energised is designed to provide a steady stream of energy and clarity, without the jitters and crashes. The company says that the benefits build with time to help resolve ongoing issues of fatigue and lethargy.
The capsules can be opened and used in juices, yoghurts, smoothies and raw recipes.
Bee Energised has already won the 2016 Beauty Shortlist Award for Best Supplement.