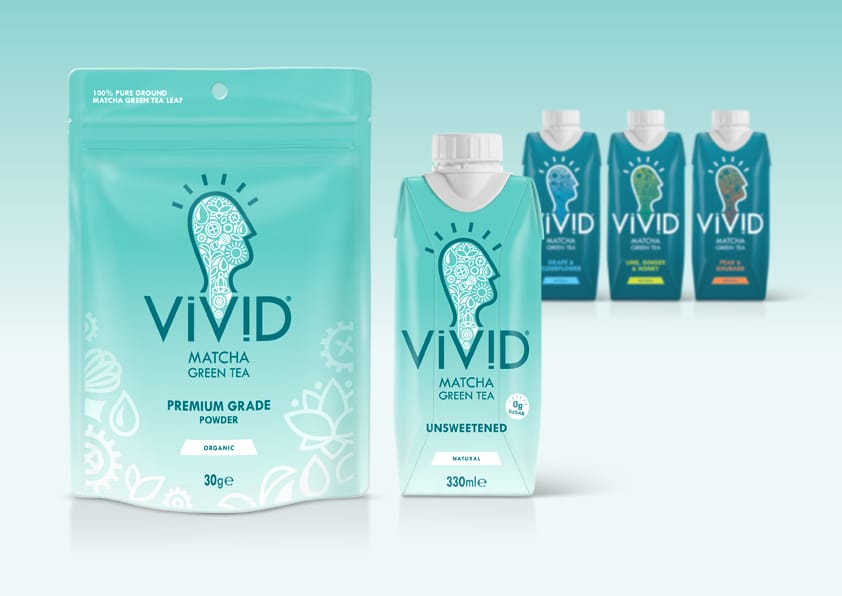 Award-winning matcha brand Vivid Drinks has introduced two new products to its matcha green tea range.
The Vivid Matcha Green Tea Unsweetened drink has been developed due to what the company calls unprecedented national demand for green tea and low sugar drinks. The product contains 1g of organic matcha green tea and no sugar.
Vivid is also offering Matcha Premium Grade Matcha Powder in a 30g pouch with a hook hole to help retailers merchandise the product.
"Since our launch last year the matcha category and RTD tea has flourished but the market is crying out for an unsweetened, zero sugar product," explained James Shillcock, founder of Vivid Drinks. "With matcha and green tea booming we expect Vivid unsweetened matcha to very quickly overtake coconut water and the sugar-heavy vegetable and fruit juices. In terms of the matcha powder, the dominant brands already in the market are ripping people off with poor quality at high prices. We're offering the best quality and at a reasonable price point."