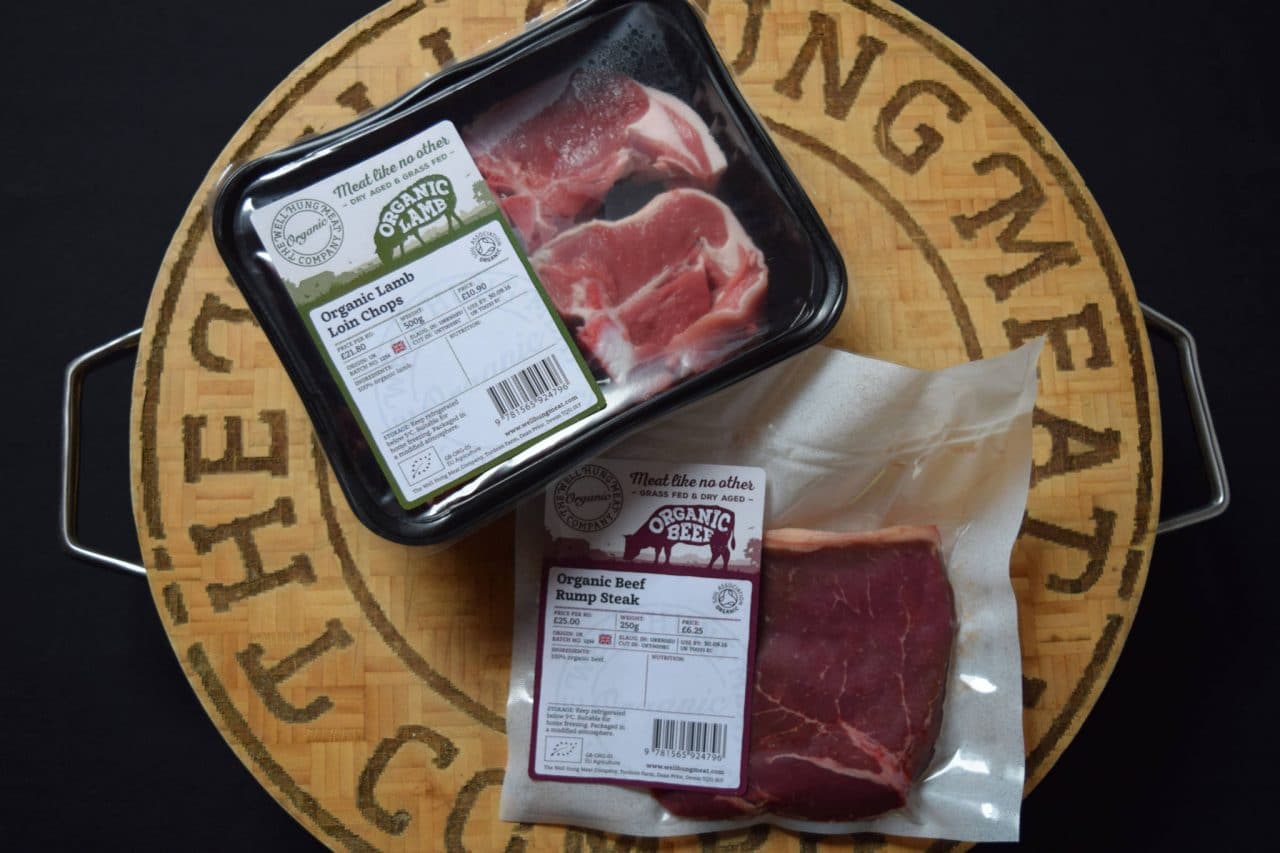 Devon-based The Well Hung Meat Company has introduced its branded range of fresh organic meats into the independent retail sector.
"We've been recruiting, building, benchmarking and designing new packaging to get ourselves ready to enter a new channel, and we're really excited," said Fiona Robertson, head of sales at the company. "Consumer habits have been changing so fast in recent times – although online remains a really strong and growing platform for us, we know there is a call for top quality high provenance meat to be more easily available in retail outlets. The environmental, health and animal welfare benefits of switching to organic are now better understood than ever before and we want play our part in making organic meat available to a wider audience."
The Well Hung Meat Company started as a home delivery service specializing in local-reared dry-aged meat in 2001.
Thomas Bourne, business development director for the Well Hung Meat Company and its sister company, Holy Cow Organic, added: "We believe our product and brand offer a real point of difference for retailers looking to enhance the value of their chilled offering. Well Hung Meat is a powerful brand that people think they know, even if they don't. With packaging designed to delight, we are aspiring to stand out from the crowd and jump off the shelf. As a business, not only do we work hard to please our customers but we think outside the box to deliver extra commercial value to them."
"The approach of the team at Well Hung Meat is very refreshing," says Phil Haughton, MD of the Better Food Company in Bristol, which has stocked Well Hung Meat since 2015. "Not only do they consistently offer a high quality product and excellent service levels, they are also a brand with integrity based around deep rooted ethics and values."