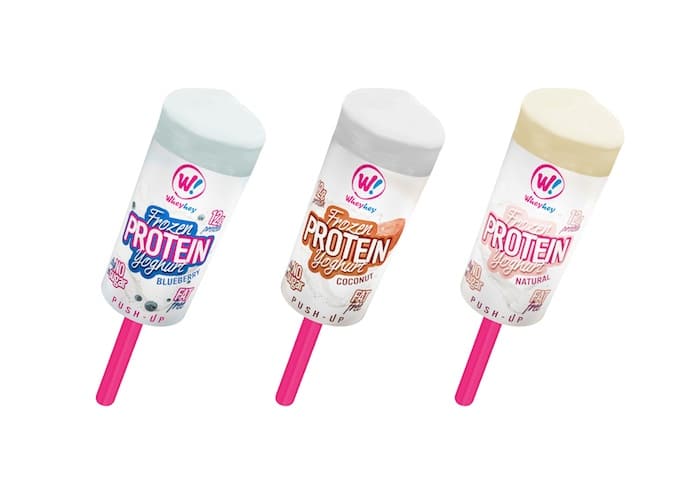 What is said to be the world's first high protein Frozen Yoghurt Push-Up has been launched onto the UK market by Wheyhey.
The all-natural lollies are available in three flavours – Natural, Blueberry and Coconut – and are available to buy in a six-pack.
Aiming to provide a fun, tasty and convenient way to get a protein fix, the products are made from whey protein isolate, are low in fat and calories (94 calories each) and are sugar-free.
Each Frozen Yoghurt Pop-Up contains 12g of protein.