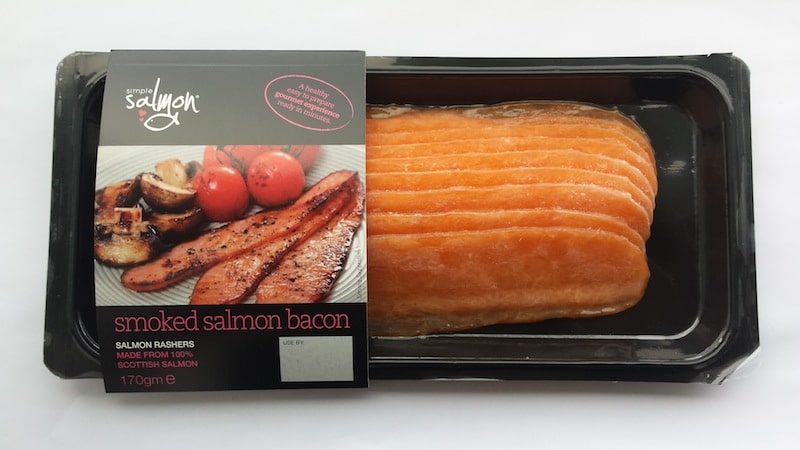 In what is its first listing by UK multiple retailer, Simple Salmon Smoked Bacon is being launched into Whole Foods Market by producer MacKnight.
Simple Salmon Smoked Bacon is made from 100% omega-3-rich Scottish Atlantic salmon which is cured with a blend of rock salt and sugar, air-dried and then gently smoked for 48 hours.
MacKnight's chief commercial officer, Tony Ingham, says. "Simple Salmon leads the way with its great tasting 'alternative' salmon products which require quick and easy preparation whilst providing a delicious (and adventurous) nutritious meal – which fits extremely well with Whole Foods healthy eating ethos. Salmon Bacon is just one of our many products in the Simple Salmon range which we hope to launch into retail over the coming months.
The Simple Salmon range aims to provide a more accessible healthier lifestyle alternative to meat. The offer also includes Salmon Mignons, Great British Bangers, Gourmet Atlantic Salmon Burgers, Swedish Style Atlantic Salmon Balls And Mini Salmon Portions.