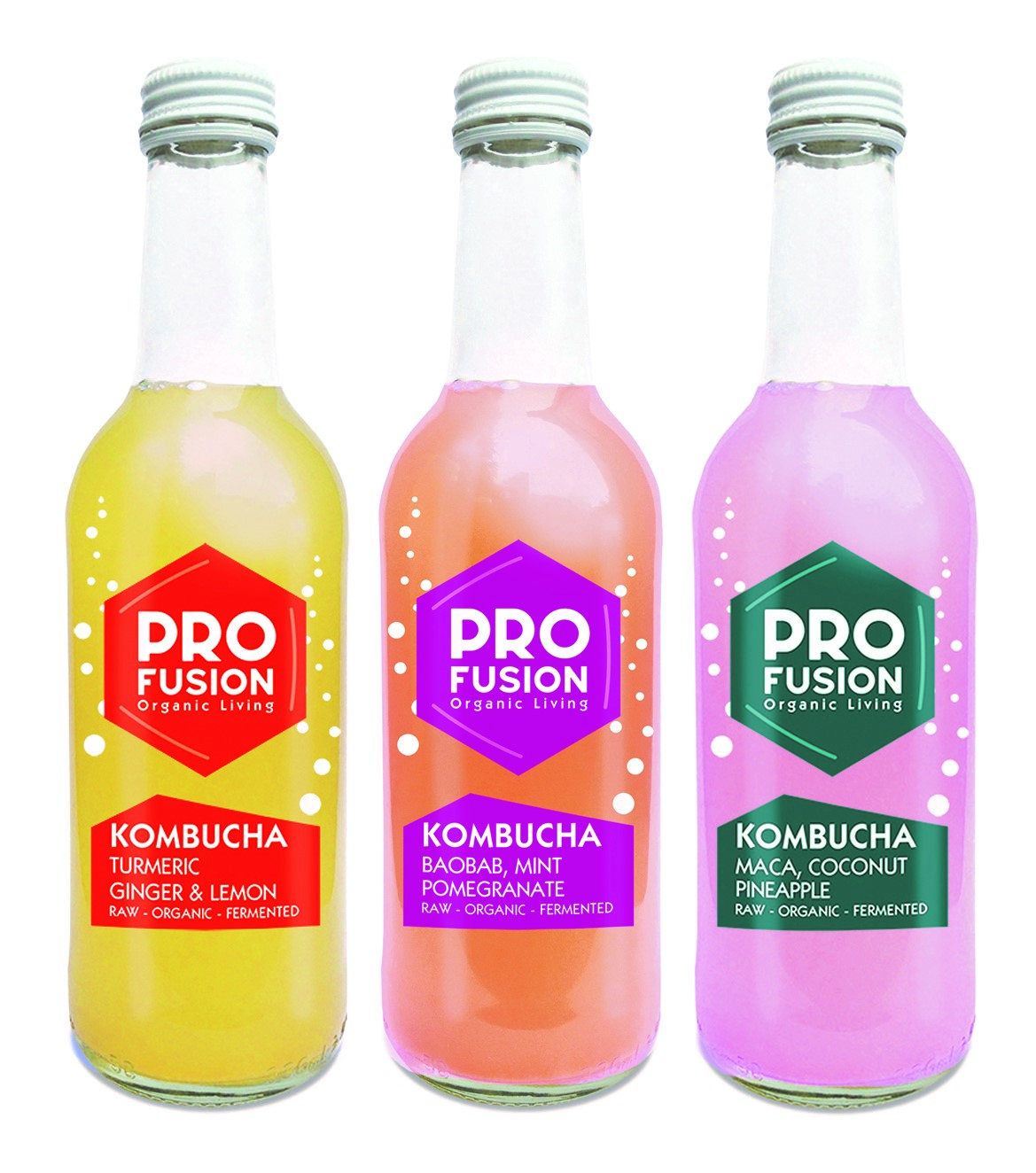 New from Windmill Organics comes Profusion Organic Kombucha, a lightly sparkling drink created using infused organic sencha green tea.
Profusion Organic Kombucha is available in 330ml bottles in three different flavours: Maca, Coconut & Pineapple; Baobab, Mint & Pomegranate; and Turmeric, Ginger & Lemon.
Containing vitamins, enzymes and live kombucha cultures, the kombucha range is raw, fermented and unpasteurized, and is designed to invigorate and energize.
Also new from Profusion is its organic Proats High Protein Porridge, which combines oats, rice protein and milled linseed for a creamy textured porridge giving sustained energy release.
The Taifun range has also been extended to include new FeTo Tofu, fermented with vegan cultures using traditional methods for an easy to digest source of plant protein. The tofu has a mild salty flavour and is available in three varieties: FeTo Natural; FeTo Herbs, with a coating of Provençale herbs; and FeTo Bell Pepper, combining herbs and fresh bell peppers. The organic tofu can be eaten cold in salads or pan-fried in savoury dishes.