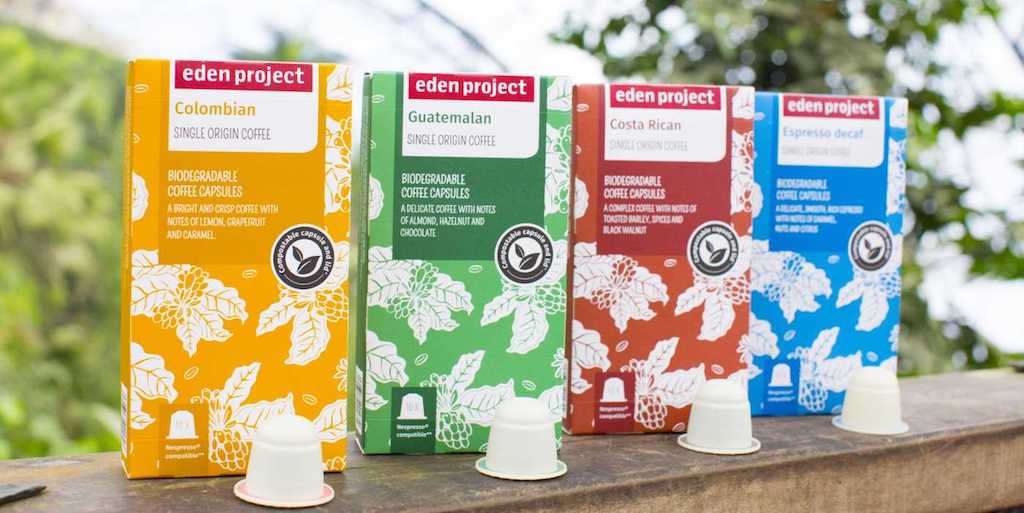 The Eden Project has launched a new range of home compostable coffee capsules to address the problem of plastic waste.
The capsules – which are compatible with Nespresso coffee machines – break down into simple raw materials in a domestic compost heap in a matter of weeks.
The capsule packaging is made from card and printed using vegetable-based inks, which can be recycled. This means that 100% of the product is compostable or recyclable. Consumers no longer have to peel off the foil, empty the coffee and sort the components into separate recycling bins.
"At Eden we are always searching for sustainable solutions and looking to reduce waste," explains Tracey Smith, commercial manager for the Eden Project. "These fully compostable capsules allow coffee lovers to enjoy delicious ethically sourced coffees without creating additional plastic waste."
The range consists of four organically grown coffees: Colombian, Guatemalan, Costa Rican and Italian Espresso Decaffeinated.